Hollywood Palladium | Los Angeles, California
Are you in for another Latin pop invasion?  Mexico's sensational pop trio — Sasha, Benny & Erik will give Hollywood a taste of their delectable and irresistible Latin pop flavored music on their first ever US concert tour dubbed as 'Primera Fila'.  Their multitude of Latino fans will definitely be first in line but the queue of their multi-cultural and multi-racial following is growing by leaps and bounds. Sing and jam to the universal language of music.  Bet there at the Hollywood Palladium,  Los Angeles, California on the 1st of November 2013.  Show starts 7:00 pm, pronto!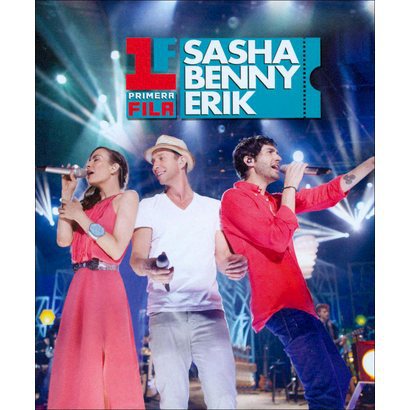 A reunion live concert of three former teen-pop stars has turned into a multi-platinum selling album.  Such is the phenomenon of  Sasha, Benny & Erik.  During the 80s, the said trio were part of the Latin American super teen pop group Timbiriche.  Going on their separate ways, other members chose to shine on their own individual careers, while  Sasha Sokol, Benny Ibarra and Erik Rubin, opted to regroup and perform a live concert.  The tremendous success of the live album spawned 25 productions, countless radio hits, gold and platinum records and various national and international awards .   With their ever growing fanbase which has gone beyond Latin shores, Sasha, Benny & Erik  are now poised to take on America for their first ever Primera Fila Tour in the US.
This is a show that's definitely worth qeueing for… The lines may be getting longer as you read this. Better get your tickets now!