Hollywood Palladium | Los Angeles, California
*** THIS EVENT HAS BEEN CANCELLED ***
Word is out! Headlining this year's Scream Nation 'The Reintroduction Tour' 2015 are Kid Ink, & Dej Loaf. Don't miss the beat to this much-awaited hip-hop and urban coming to Hollywood Palladium on Saturday 21st March 2015. The nation of hip-hop fans have been screaming for the return of this annual event, since its last tour in 2012. Expect nothing but rabid fans who would give anything for tickets…Get 'em before they get you. Tickets on sale now.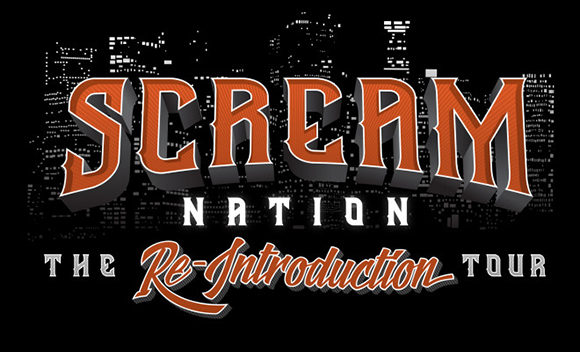 *** THIS EVENT HAS BEEN CANCELLED ***
What do Chris Brown, Trey Songz, T.I., Ciara and Bow Wow have in common? Apart from the obvious fact that they're some of the biggest names in hip-hop, these guys were launched into stardom at the Scream Nation stage.
Since its initial staging in 2001, Scream Nation has been a discover and promotional platform for hip-hop, rap, rnb, and urban artists. Scream Nation actually needs no introduction…but it needs a reintroduction after it has undergone a 3 year hiatus from 2012.
Rapper and record producer Kid Ink will take the lead. He says, "I'm excited to be a part of the reintroduction of such a prestigious touring brand as Scream … It's a brand I grew up respecting and admiring. I can't wait to hit the road and get this started." Dej Loaf will be sharing the stage. This 23-year old rapper-songwriter is described to have an 'idiosyncratic flow'. Her single "Try Me" is fast gaining attention.
Scream Nation 'The Reintroduction Tour' is a shout out to all hip-hop music fans that the beats, the rhymes, the rhythms, and the flow are back on track. And if you're now quick enough to follow, you know who gets left behind…Don't let this jam pass you by. Get your tickets now!