Hollywood Palladium | Los Angeles, California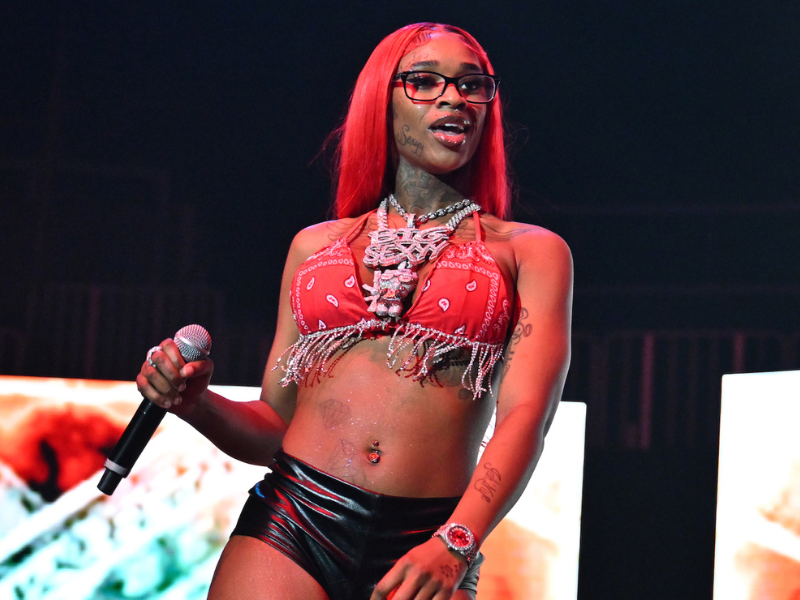 Your girl Sexyy Red is going on a headlining tour in support of her new album Hood Hottest Princess. And she's gonna show you all that she is indeed the hood's hottest princess. The tour is going through the United States from October through November, including a highly anticipated stop in Los Angeles, California!
This is going to be Sexyy Red's first ever headlining tour, so show your support for the St. Louis rapper by coming to the show! She's going live at the Hollywood Palladium on Sunday, the 26th of November, 2023. Vibe with all her latest releases at this show! She's gearing up for an unforgettable performance that you wouldn't want to miss!
Tickets to Sexyy Red's Hood Hottest Princess are on sale right now! If you want to see her live, you better secure your tickets right now. Be quick because the show is almost sold out!
Sexyy Red is one of the fastest-rising rappers in the industry right now. The 25 year old has successfully launched her music career, with several collaborations with other big names in the industry. And thanks to her latest album "Hood Hottest Princess," she's been getting all the attention she deserves. The album includes the viral hit "Pound Town," and honestly, every single person has probably heard this song on TikTok by now! The St. Louis rapper is taking the world by storm and she's not stopping now.
She just announced her first ever headlining tour to support the release of Hood Hottest Princess! Fans of hip hop, we bet you're ecstatic to hear this news. She's been very busy these days, collaborating here and there. In fact, she's teased another collab with Latto!
If you don't know, she said in an interview with Complex that the reason she started rapping was because of a bad experience with her ex man. "My boyfriend was cheating on me with a lame-ass bitch, so I made a song about it," she said. "I showed my boyfriend the song, and he was like, 'Dang, you straight know how to rap. You straight snap.' And I'm sitting here talking stuff about him, but he was liking it."
Much to his dismay, Sexyy Red is now one of the most successful women in the world right now. He probably has a lot of regrets, and you will too - if you don't come to Sexyy Red's show in Los Angeles this November! In case you're late to the party, Sexyy Red is headed to the Hollywood Palladium as part of her Hood Hottest Princess Tour. You simply cannot miss out on this show, it's going to be wild! It's set to happen on the 26th of November, so call all your guys and girls because you need to see this show.
Tickets to Sexyy Red at the Hollywood Palladium are on sale right now. You need to hurry up and secure yours right now before it's too late!