Hollywood Palladium | Los Angeles, California
The monumental purveyors of dark underground rock music make their phenomenal return to Los Angeles! Sensation band Sisters of Mercy, who rose to prominence during the '80s, are set to perform in the City of Angels for the first time in 14 years! Due to insistent demand, the critically-acclaimed band adds another date at the Hollywood Palladium! The new show, happening on Monday, 15th May 2023, precedes the sold-out date, which means tickets to this show are bound to move fast! This groundbreaking concert will feature the band's biggest hits and fan favorites, including "Lucretia My Reflection," "Marian," "Temple of Love," and many more! Grab your tickets now to Sisters of Mercy's new Hollywood Palladium date before you miss out!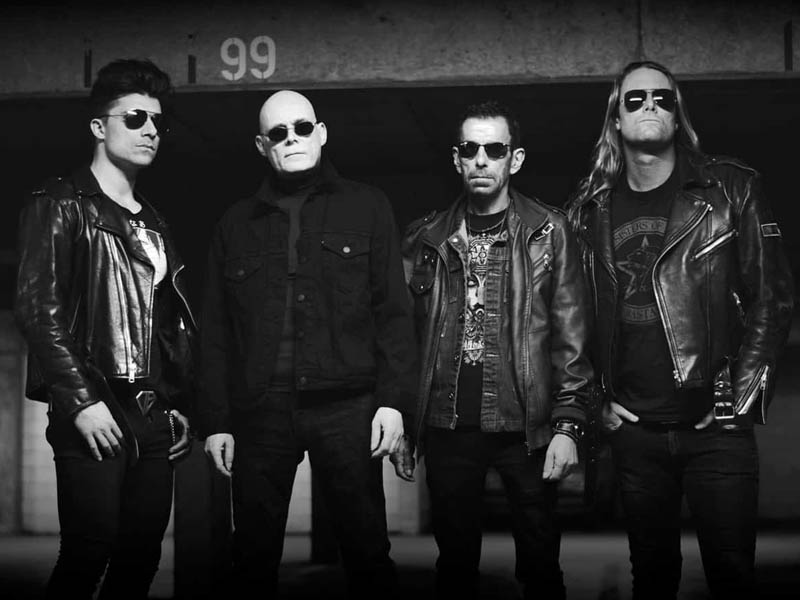 Sisters of Mercy are a force in the underground scene with their quintessential gothic rock hits like "The Corrosion," "Lucretia My Reflection," and "Dominion." The band, who hails from Leeds, achieved their commercial breakthrough in 1985 upon releasing their debut album, The First and Last and Always. The record was distributed by Merciful Release, a label founded by Sisters of Mercy singer-songwriter Andrew Eldritch. In the U.K., the album peaked at number 14 and sold over 100,000 copies. Critics have described the supposed "classic rock" effort as a "pillar of goth culture."
Two years after their stellar debut, Sisters of Mercy dropped their follow-up album, Floodland. The record served as the band's breakthrough into the U.S. market, entering the Billboard 200 chart. Meanwhile, it also entered the U.K. chart's top 10, an impressive feat for an independent record with a supposed niche following. Floodland spawned the sensational tracks "This Corrosion" and "Lucretia My Reflection." In 1990, Sisters of Mercy continued their chart-performing streak, with their third album hitting number 11 on the U.K. chart. The album also became an international hit when it charted in eight other countries.
This 2023, Sisters of Mercy celebrates 40 years in music with a much-awaited North American tour. The outing comprises ten dates in select cities, including two nights in Los Angeles! Quickly score tickets now to see Sisters of Mercy take over the Hollywood Palladium on Monday, 15th May 2023!