Hollywood Palladium | Los Angeles, California
Indie-rock Prodigy, Snail Mail comes to Hollywood Palladium on Wednesday, April 27th, 2022 with very special guests The Goon Sax. Grab your tickets now and come on down for your chance to hear the new album, Valentine, live and loud, this little 22 year-old has been rocking the airwaves for a few years now and this, her second studio album, is looking to be a good one, featuring her wistful rock, some soaring guitar anthems and some surprising synth-like tracks.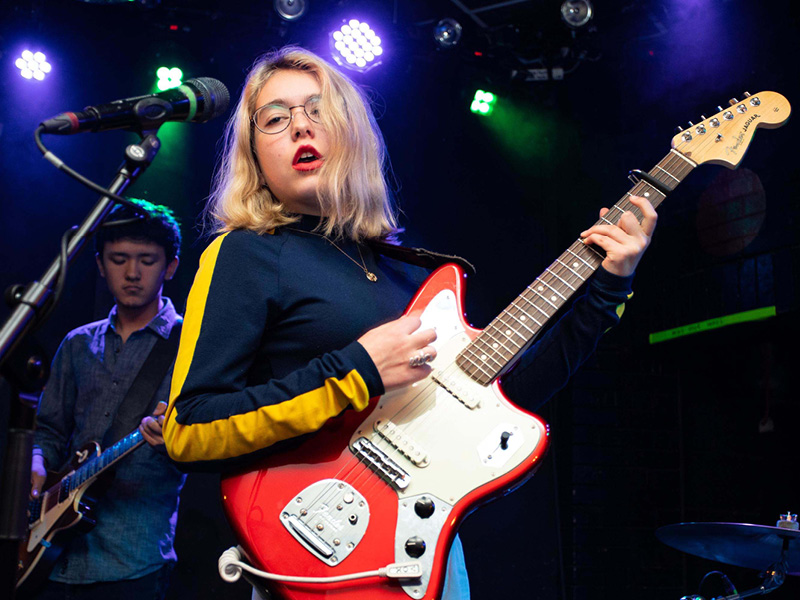 Snail Mail is the indie rock solo project of guitarist and singer-songwriter, Lindsey Jordan, accompanying her are band members, guitarist and keyboardist Madeline McCormack, bassist Alex Bass, and drummer Ray Brown. Over the last few years, Jordan has become one of indie rock's most heart-wrenching artists by digging into the beautiful and ugly parts of being young, sensitive, and lovesick.
The singer, songwriter, and guitarist's upcoming second album, Valentine, features a glorious bloody video for the title track and apparently continues this theme across 10 songs that find her trapped in romances that are frequently all-consuming and rarely healthy. The album is due out November 2021.
Snail Mail have 2 EPs, Sticki, from 2015 and, Habit, from 2016, their debut album, Lush, came out in 2018, and was nominated for Best Rock Album at the Libera Awards. The album charted at number 2 on the Heatseekers, number 20 on the Alternative Albums, and number 43 on the Rock Albums charts, as well as being ranked number 45 on Paste Magazine's 100 Best Albums of the Decade, and number 122 in Pitchfork's 200 Best Albums of the Decade. The single "Pristine" was ranked number 6 on Pitchfork's 100 Best Songs of the Year, number 13 in Rolling Stone's 50 Best Songs of 2018, and number 36 on The Guardian's Top 100 Songs of 2018.