Hollywood Palladium | Los Angeles, California
Are you game for tripping the light fantastic?  Heed the call of music and surrender to the exhilirating beats and rhythms of instrumental crunk-electronica-rock act Sound Tribe Sector 9.  Prepare yourself for this is not just an all-nighter event.  It's a three-day celebration of  "Time Within Evolving Living Vehicle Earth", happening on March 2 and 9, 2013 at The Hollywood Palladium .  Gates will swing wide open starting at 8:00 pm.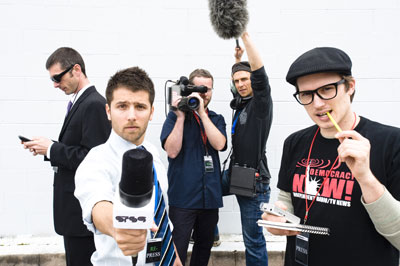 Who needs words when your body can move to the fluid rhythms, drums, and bass, of Sound Tribe Sector 9?  They burst into the jamtronic scene over a decade ago, yet the beat simply goes on and on and on.  It's hypnotic, mesmerizing, pulsating, banging, throbbing…it seems that their sound is well plugged-in and tightly connected to the pulse of their hardcore fans.  And for those who hear them the first time, they become instantly hooked.  Thus, it doesn't come as a surprise for Sound Tribe Sector 9 to consistently top Pollstar Magazine's list of top-grossing touring acts– selling as much as an average of 5,000 tickets for every city.
Sound Tribe Sector 9 , or simply STS9, actively tours almost non-stop all over the nation and in many parts of the world.
STS9 has released 11 albums, two remixed albums , and two live DVDs (Live as Time Changes and Axe The Cables) through their own label 1320 Records'.  Their 2011 EP entitled "When the Dust Settles", was dubbed by  XLR8R Magazine' as "one of the country's most intriguing, innovative outfits around."  The EP made a stunning #1 chart topping debut on  iTunes' Electronic Charts and landed in Billboard's Top 25.
You're looking at an act that holds the record of sold out tickets in less than fifteen minutes.  That's your cue.  You've gotta get on movin' to buy your tickets right now, or else…