Hollywood Palladium | Los Angeles, California
Fans of folktronica and indie pop, we have the perfect event coming up for you!! The duo Sylvan Esso is on tour and hitting the The Wiltern on Friday 25th August 2017! This will be an unmissable show for fans of the band – don't miss out, get your tickets early to avoid disappointment!!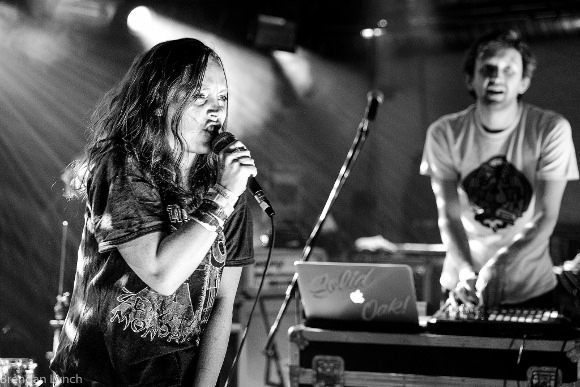 Both band members, Amelia Meath and Nick Sanborn, were involved in separate projects, meeting in passing whilst playing on the same bill in a small club. Amelia Meath had written the song "Play It Right," for her trio Mountain Man, and passed the song on to Nick Sanborn for production – the result, however, was far more than just a remix. Some sort of musical magic had happened in the collaboration, and Sylvan Esso was born.
In 2013, Sanborn and Meath set to work recording the 10 songs that would become their first, self-titled album a year later. The album, a vibrant, atmospheric yet catchy collection of expertly crafted hits, was released to a hugely warm reception from audiences and critics. Sanborn's bedroom-produced efforts sound anything but, applying the perfect sound and texture to enhance, never to obscure, Meath's haunting melodies and intense lyrics, rich and textured or sparse and minimalist as required. Dealing with themes of addiction, harassment, and heartbreak, Meath's lyrics are evocative and heartfelt. Sylvan Esso's music will transport you to another place – live, the experience is nothing short of unmissable!!