Hollywood Palladium | Los Angeles, California
Are you down for some experimental rock embellished with some insane hardcore punk tunes from the California-based band The Garden? If you are, then grab a ticket for twin brothers Wyatt and Fletcher Shears' show this Thursday, October 27, at The Hollywood Palladium. Grab some tickets for the concert and prepare to hear the odd yet satisfying tunes from The Garden's always-evolving Vada Vada. Immerse yourself in an evening filled with the band's hit tracks characterized by a combination of lo-fi sounds and garage-punk drums and bass. Together with the punk rock band T.S.O.L. (True Sounds of Liberty), The Garden will take you on a high-energy packed concert. Click the "Get Tickets" button to secure your show tickets.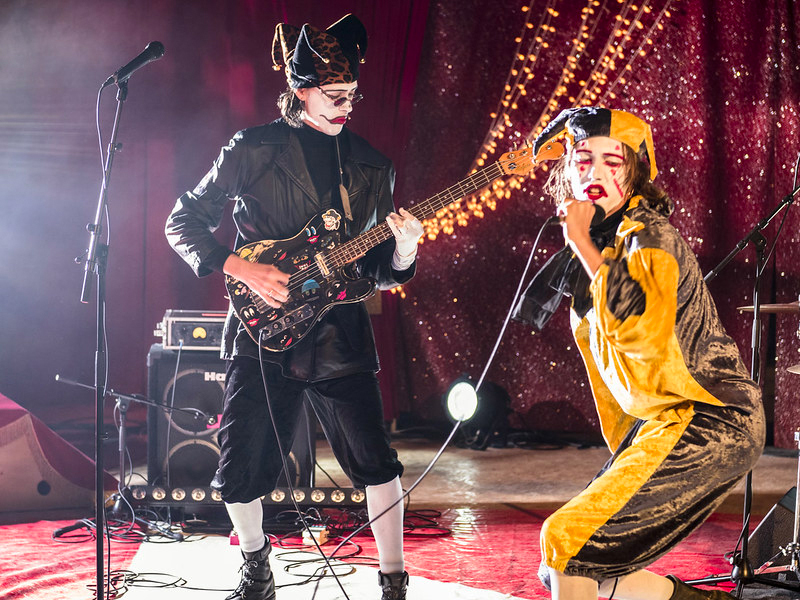 The Garden is the experimental rock band of twin brothers Wyatt and Fletcher Shears. They named the band "The Garden" as a metaphor for their music as growing and evolving. They started it when they were 17 while in a band called M.H.V (Ms. Hannah's Victims) and modeling for the fashion brand Yves Saint Laurent. They decided to separate in 2012 and continued their contract with Burger Records, the label they formerly signed with. Slowly they gained traction and became one of the biggest names on the record. Their exciting and quirky E.P.s in 2012 and 2013 called "Everything Is Perfect" and "The Life and Times of a Paperclip" were crucial to catapulting their career in the following years. For the next two years, they toured worldwide and signed with Epitaph records.
In their subsequent albums, the duo focused on combining lo-fi sounds with garage-punk drums and bass. A contradicting mixture which is odd for many. "No doubt, one of the enduring charms of the Garden has been the brother's weirdness," says PunkNews.Org. But they have a way of reconciling the contradicting genres. This is proven by the favorable reception from their recent albums entitled "Mirror Might Steal Your Charm" and "Kiss My Super Bowl Ring." Also, the peculiarity in their works makes them stand out among many rock bands.
As part of their fall tour, they will perform live at the Hollywood Palladium in Los Angeles, California, on Thursday, October 27. Their support will be the punk rock band T.S.O.L. (True Sounds of Liberty), known for their debut album "Dance with Me" in 1981 and the 1991 album "Strange Love." Tickets are now available!