Hollywood Palladium | Los Angeles, California
Step into a time machine that would shuttle you back and forth to the sound of 60s psychedelia to the era of goth, post punk, and garage rock. The Growlers will lead you to this wild journey. Get your tickets to their highly-anticipated Valentine gig at the Hollywood Palladium on Saturday 14th February 2015. It's a date! Get your tickets now.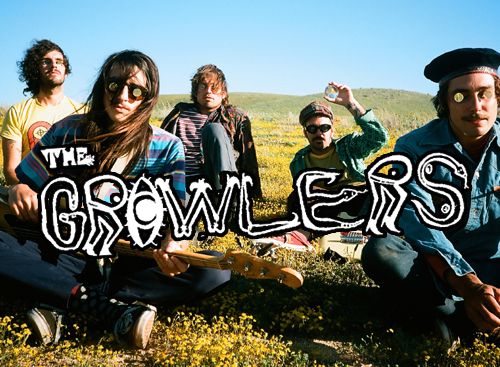 When the stars of 60s psychedelic rock collided with the dark, raw and raging of the constellations of garage rock and post punk, The Growlers was born. They began their fledgling career in 2006 at Dana Point, California; then they moved to Costa Mesa, Orange County. Since the release of their 2009 debut album "Are You in or Out", their cult following has been growing in leaps and bounds. They're now on to their fourth and current album "Chinese Fountain", released in September 2014.
The Growlers music is an eclectic fusion of California, surf, psychedelic, and garage rock, which is collectively branded as 'beach goth'. Their definitely pops out like a sore thumb, yet The Growlers are also attracting a lot of attention with their theatrical showmanship. Wigs, heavy make-up, drag queen costumes, and a mumbo-jumbo of props and thingamajigs are all part of their live act.
Valentine's day need not be cheesy and mushy. Have a wild and mind-blowing experience. Catch The Growlers at the Hollywood Palladium on Saturday 14th February 2015. Your date will surely be stoned in love with you…