Hollywood Palladium | Los Angeles, California
This February, Japanese rock music fans have a reason to go crazy because the monumental supergroup The Last Rockstars are coming to town! The band, comprising Japan's biggest rockstars, such as Yoshiki, Hyde, Sugizo, and Miyavi, are performing a very limited run in the U.S.! Luckily, fans in Los Angeles, the three-date tour includes a stop at the Hollywood Palladium on Friday, 10th February 2023! The tour announcement coincides with The Last Rockstars releasing their debut single titled "The Last Rockstars (Paris Mix)." If you're a fan of these legendary artists, then you should hurry and score tickets now to see The Last Rockstars at the Hollywood Palladium!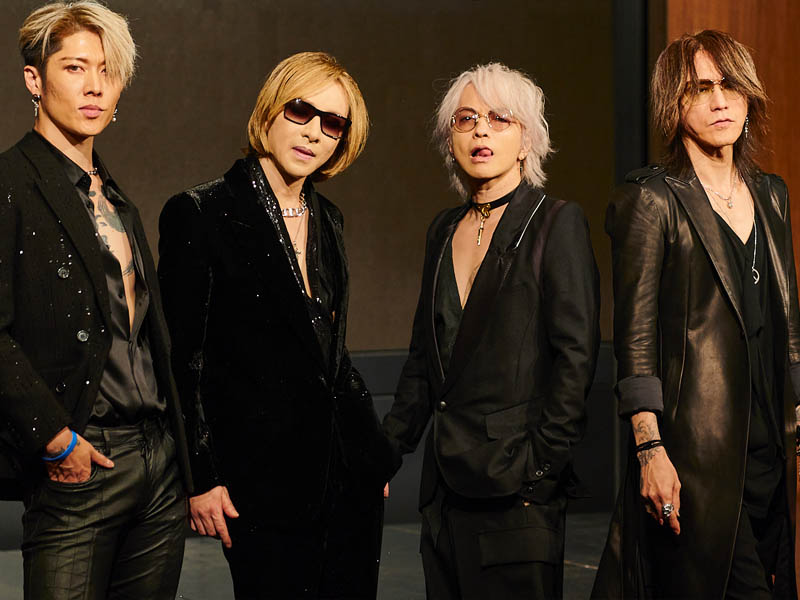 The line-up of the Last Rockstars seems more like a pleasant dream for J-rock fans. However, this 2023, the band will prove that they are real and perform a series of limited shows in Japan and the U.S. The Last Rockstars comprises Yoshiki from X Japan, Hyde from L'arc-en-Ciel and VAMPS, Sugizo from Luna Sea and X Japan, and Miyavi (The Samurai Guitarist). Together, these legendary musicians have joined forces to create one of the most anticipated and exciting J-rock bands in modern music. Last December 2022, the band dropped their debut single, "The Last Rockstar (Paris Mix)," demonstrating a smooth and captivating glam rock sound. In a statement, Yoshiki explained why the group got together. "We are limited in the times we have left in our life. So we are here to rock the world."
"The Last Rockstar" was written and produced by Yoshiki. The single is expected to be followed by another upcoming release, "Psycho Love," which was written by Yoshiki and Hyde. This February, The Last Rockstar will take over the Hollywood Palladium and perform their singles, but there is still a mystery of what the rest of the setlist will sound like. The members all came from legendary J-rock bands. Thus, fans are anticipating that there will be a few covers of monumental hits from X Japan, Luna Sea, L'ar-cen-Ciel, and more. Nevertheless, the supergroup's show at the Hollywood Palladium should not be missed! So hurry and secure your tickets now before it's too late!