Hollywood Palladium | Sunset Boulevard
The Mars Volta is embarking on their first tour following the reunion in 2022! The progressive rock band, known for hits such as "Wax Simulacra," "The Widow," and "The Malkin Jewel," are going on an extensive U.S. trek this fall, including a three-night stop in Los Angeles! On Sunday, 23rd October 2022, The Mars Volta are conquering the stage at the Hollywood Palladium! The much-anticipated show is the band's third night in the iconic venue due to insistent public demand. If you're a The Mars Volta fan, this is your chance to buy tickets now before they run out!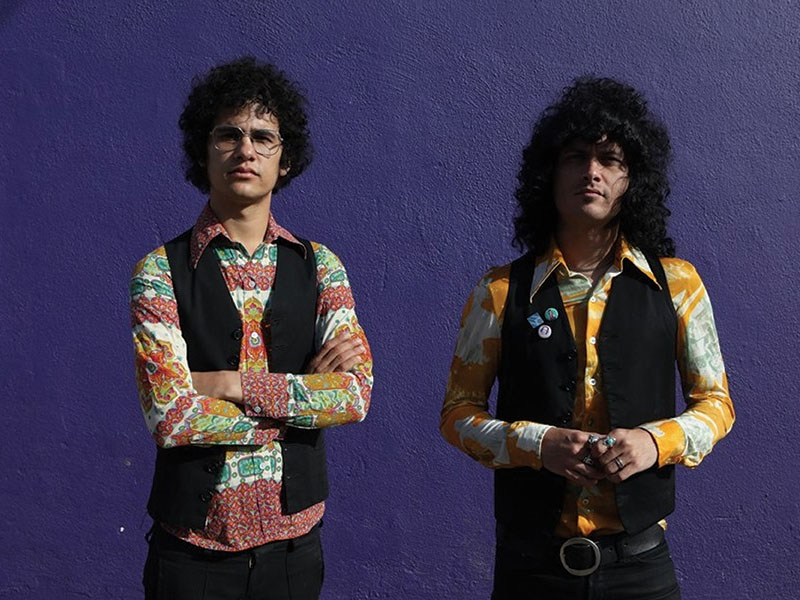 The members of The Mars Volta, Omar Rodriguez-Lopez, and Cedric Bixler-Zavala, have always been arts and music connoisseurs. In true The Mars Volta, Fashion, they displayed a large and mysterious art installation in Grand Park, Los Angeles. The giant cube displayed their history and gave spectators a preview of their new single, "Blacklight Line." The band's single was officially released in June 2022, accompanied by a short black and white film directed by Rodriguez-Lopez. This display officially meant that The Mars Volta was back. In 2012, the band released their last album, Tourniquet, before their ten-year hiatus. The highly-acclaimed album peaked at number 15 on the Billboard 200 chart and entered the top 10 of the Top Alternative, Top Hard Rock, and Top Tastemakers Albums charts. Apart from the U.S., Noctourniquet also entered the charts in 14 other countries. Despite its commercial success, the band broke up later that year so the members can pursue other projects.
In July 2022, Bixler-Zavala announced a cryptic message via Twitter, "They will seek your ruin and burn your lands because if they can't have you, no one can." The message precedes the release of their second single, "Graveyard Love," since their reunion. Similar to "Blacklight Shine," the new single was accompanied by another short film, this time directed by Bixler-Zavala.
The Mars Volta is one of the most influential bands in the progressive rock industry. Their six critically-acclaimed albums have been regarded by fans as some of the most eargasmic, inspiring, and astounding brands of rock music they've heard in years. The band's 2008 album, Bedlam in Goliath, spawned the colossal hit, "Wax Simulacra," which won the Best Hard Rock Performance at the 51st Grammy Awards. Meanwhile, the album debuted at number 3 on the Billboard 200 chart.
Tickets to see The Mars Volta perform their third night at the Hollywood Palladium are now available!