Hollywood Palladium | Los Angeles, California
The Mars Volta is back in business, and they are taking over the Hollywood Palladium on Friday, 21st October 2022! The monumental progressive rock band from El Paso, Texas, just ended their ten-year disbandment and will be embarking on a long-awaited tour consisting of 12 stops, including Los Angeles. Their return also celebrates their first new single in a decade, "Blacklight Shine." For their show at the Hollywood Palladium, The Mars Volta fans can anticipate a myriad of the biggest hits and popular B-side tracks, as well as some new material! If you love The Mars Volta, this is your chance to celebrate their much-welcomed return! Grab your tickets, and don't miss this epic reunion at the Hollywood Palladium!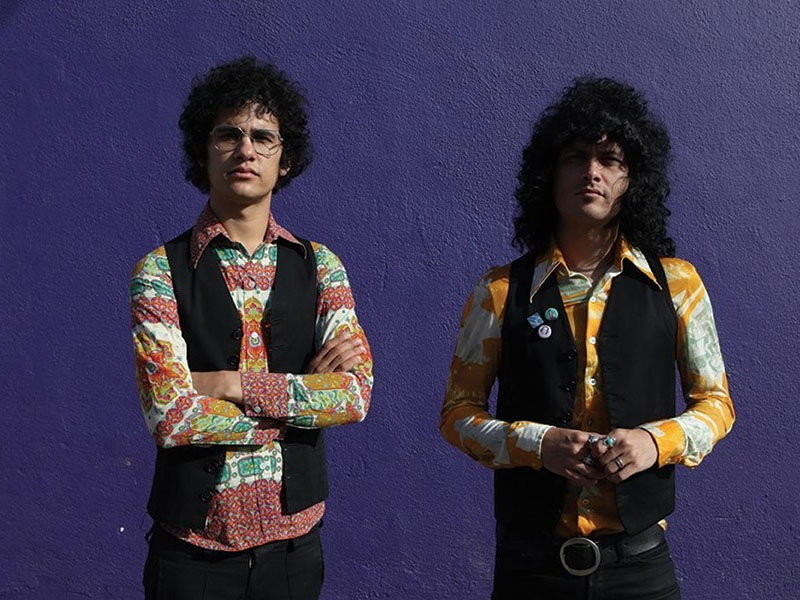 This summer, The Mars Volta unveiled "Blacklight Shine," a percussion-driven, Latin-esque single, their first since the release of their last album, Noctourniquet, in 2012. The promotion of the single was preceded by an epic audio-visual art presentation and an accompanying black and white short film directed by Rodriguez Lopez. Led by singer and guitar hero Cedric Bixler-Zavala, who notably sang Spanish in the single "Blacklight Shine," received wide critical acclaim. Although fans and critics foresee an upcoming album following 2012's Noctourniquet, the band has no official word yet.
Stemmed from the rock band At The Drive-In, which imploded due to creative differences, The Mars Volta was founded by members Cedric Bixler-Zavala and Omar Rodríguez-López. After recruiting more band members to complete the line-up, The Mars Volta released their debut album, De Loused in the Comatorium, in 2003. The album entered the Billboard 200 chart at number 39 and entered the chart in five other countries. Preceded by singles "Inertiatic ESP" and "Televators," was featured in several critics' "Best of the Year" lists. In 2008, The Mars Volta dropped their highest charting album to date, The Bedlam in Goliath. Spawning the hit single, "Wax Simulacra," the fourth studio effort debuted at number 3 on the Billboard 200 and charted in 18 other countries.
Tickets to see The Mars Volta perform at the Hollywood Palladium are now available. It's been ten years since the band performed together, and this is your chance to experience their monumental return to the stage!