Hollywood Palladium | Sunset Boulevard
It's Never Too Late to grab some tickets for the concert of one of Canada's best rock bands, Three Days Grace, this Thursday, 18th August, at the Hollywood Palladium. The longstanding Norwood, Ontario-formed rock outfit recently announced their explosive and massive plans for a North American tour in support of their forthcoming album "Explosions," which will bring them to Sunset Boulevard this summer. Join the Juno-award-winning rock band alongside guests, Wage War and Zero 9:36, in this highly-anticipated rock event that will surely highlight Three Days Grace's frontman's powerhouse vocals while performing their hits "I Hate Everything About You," "Fallen Angel," " It's Never Too Late" and "The Good Life," among many others! So don't waste your time and grab your tickets here!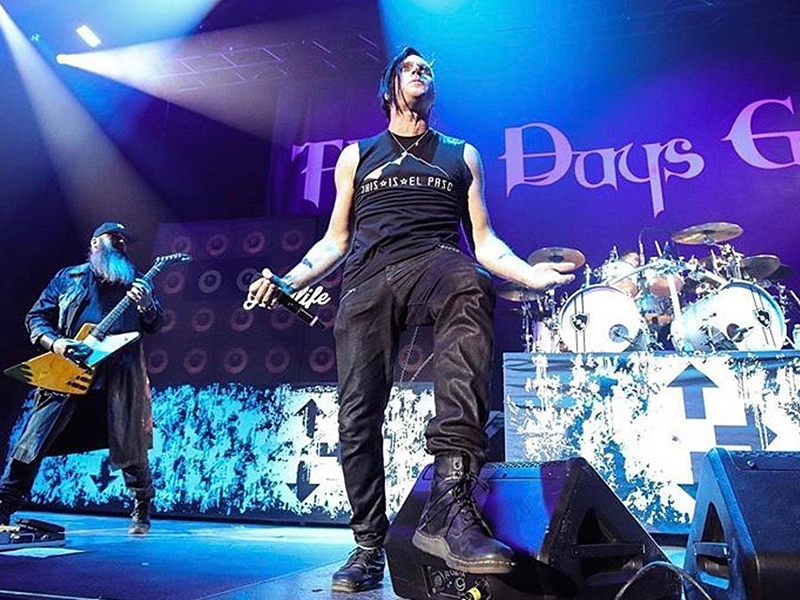 The Canadian band Three Days Grace quickly established themselves as lynchpins of the post-grunge movement with music that combines angst-fueled alternative rock, metal, and grunge elements. The band first found success in its self-titled debut album, released in 2003 with the lead single "I Hate Everything About You. The song received heavy airplay and rapidly became widely recognizable, and was labeled as the band's "breakout hit."
The Ontario-native band found further success in their 2006 platinum-selling album "One-X," which dominated the Billboard Mainstream Rock chart. The same commercial success was achieved with their 2009 album "Life Starts Now" and 2012's "Transit of Venus."
In 2013, the band's original lead singer Adam Gontier left the Three Days Grace, much to fans' shock and dismay. He was replaced by his brother Matt (of My Darkest Days). The band still remained at the fore of the hard rock scene in the following years, with internationally charting albums such as "Human" in 2015 and "Outsider" in 2018.
This year, the band will release its 7th studio album named "Explosions." The Matt Gontier-led band will also embark on a North American tour to promote their latest album. Acts from Wage War, Zero 9:36, The Warning, and The Standstills will make Three Days Grace concerts more exciting this summer and fall.
In their Hollywood Palladium stop this August 18, the Canadian band will be joined by Wage War & Zero 9:36. Wage War is an American metalcore band known for their hits "Don't Let Me Fade Away," "Never Said Goodbye," "Death Roll," and many more.
Zero 9:36, on the other hand, is a rapper, singer, and musician with a seemingly aggressive style and an angry worldview depicted in his song lyrics. The artist, whose real name is Matthew Cullen, is famous for his songs "Adrenaline," "In My Hands (Feat. Travis Barker)," and "The End," among several others.
The addition of these two artists to the Three Days Grace concert in Hollywood Palladium will surely ignite the crowd. If you don't want to miss out on the fun, be sure to grab your tickets to their show. Click on the "Get Tickets" button now!