Hollywood Palladium | Los Angeles, California
The unholy alliance has been made, three of the biggest names in modern hard rock join forces for the triple co-headline Trinity Of Terror Tour: Black Veil Brides, Motionless In White & Ice Nine Kills come to Hollywood Palladium on Friday, March 18th, 2022. Gather the last tatters of your black clothing, scrub the suspicious stains from your rock boots, and don't forget your sacrifice to the gods of Rock… But most importantly, get some tickets! Los Angeles is going to rock this night, and you do not want to miss out.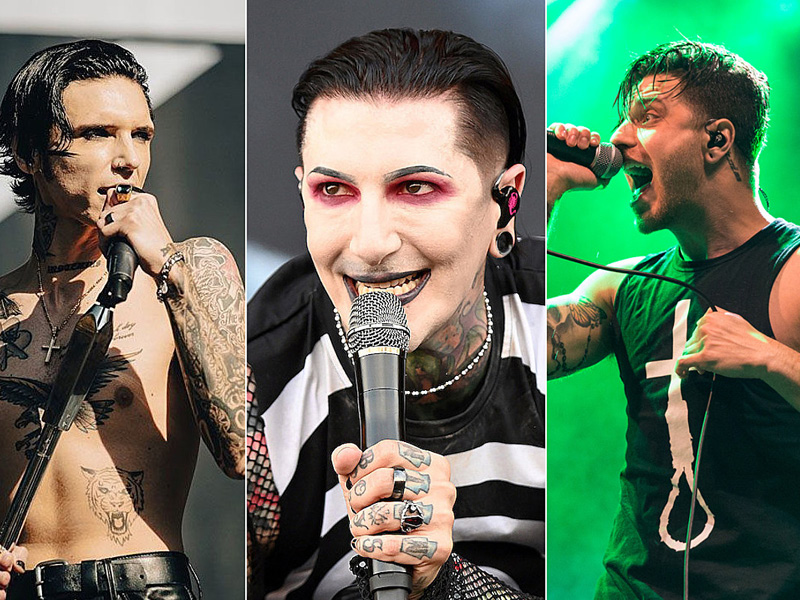 Playing to their home crowd here in Hollywood, Black Veil Brides is lead vocalist Andy Biersack, rhythm guitarist and violinist Jinxx, lead guitarist Jake Pitts, drummer Christian "CC" Coma and bassist Lonny Eagleton. Black Veil Brides' latest album, The Phantom Tomorrow, came is similar to their previous release, Wretched And Divine: The Story Of The Wild Ones and Vale, and was written while the band were in quarantine.
From Scranton, Pennsylvania, and formed in 2005, Motionless In White consists of lead singer Chris "Motionless" Cerulli, lead guitarist Ryan Sitkowski, rhythm guitarist Ricky "Horror" Olson, drummer Vinny Mauro, and bassist Justin Morrow. Motionless In White's last studio album was, Disguise, it is their fifth album and came out in 2019, It received mixed reviews but still came in at the number 2 spot on the Top Rock Albums chart.
From Boston, Massachusetts, Ice Nine Kills were formed in 2000 and is composed of co-lead singers and guitarists Spencer Charnas and Ricky Armellino, singer and bassist Joe Occhiuti, singer and lead guitarist Dan Sugarman, and drummer Patrick Galante. Their most recent album, The Silver Scream 2: Welcome To Horrorwood, was released in October 2021, and is the follow-up to, The Silver Scream, from 2018. The new was named as one of Loudwire's Best Album of 2021 and charted at number 1 on Billboards' Top Hard Rock Albums chart.