Hollywood Palladium | Los Angeles, California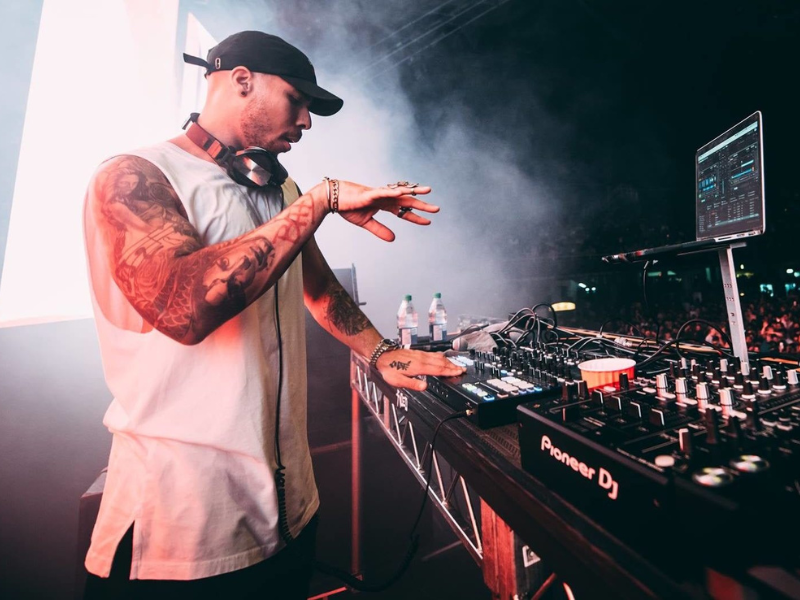 It's time for everyone in SoCal to gear up for a major headlining show by TroyBoi! The dubstep DJ is heading to the City of Angels, and it's going to be an epic night. Prepare yourselves for the ultimate electronic dance experience from one of the best dubstep artists in the world right now.
This London boy is setting the house on fire when he hits the drop at the Hollywood Palladium on Saturday, the 2nd of December, 2023. Prepare for a wild ride with TroyBoi! The set will have you dancing and vibing all night long. So, call your friends and set your plans on coming to the show!
Tickets to TroyBoi live at the Hollywood Palladium are on sale right now. Enjoy this end of the year party very soon. Grab your tickets here by clicking 'GET TICKETS' but be quick before the show sells out!
TroyBoi is a British DJ and record producer. He produces a unique dubstep sound, which blends hip-hop, trap, and electronic - making tracks that's sure to keep you up and dancing. His last EP "Inuendo" drew heavily on Latin influence. Earlier this year, he dropped another EP which made the summertime even hotter. This Song is Sick wrote that the release was "pulling from his eastern-influenced arsenal of sounds. If you pay attention to the artwork, you'll notice a few warriors prepared for some kind of intense faceoff." Making the setlist even better is collaborations with Stooki Sound, UZ, Hucci, and Mr. Carmack. Each and every song was reeking with a unique sonic range of trap.
It's undeniable that TroyBoi is capable of getting parties started, and the fact that people all around the world flock to his performances can attest to that. This year, he's going on a 10-city trek across the United States, including a long-awaited stop in Los Angeles, California. The Shut It Down Tour is expected to be one of his biggest tours, so watch out! Get ready to catch him live at this wild show! TroyBoi will perform a set at the Hollywood Palladium on Saturday, the 2nd of December, 2023. People from the SoCal area, this is your time to shine. Have fun and vibe with all of Troyboi's best hits as he lands in your area!
A show at the newly renovated Hollywood Palladium often entails an unforgettable experience. Whether you live nearby or only coming over to see the show, there's plenty to do around the area before and after the show. It's a famous landmark in Los Angeles, filled with some of the biggest stars in the world. So, when TroyBoi lands here, expect to see more exciting things than you initially planned for!
Tickets to TroyBoi's The Shut It Down Tour at the Hollywood Palladium are on sale right this moment. Whether you're going solo or with a group, you can grab your tickets here. Click 'GET TICKETS' to reserve your spots at this show! Hurry up because tickets are selling FAST!