Hollywood Palladium | Sunset Boulevard
Turnstile's vintage hardcore rock sounds will pop loudly in the walls of Hollywood Palladium this November 3, as the Baltimore punk band brings their "Love Connection Tour" to the world-famous music venue. Fans will indeed Glow On as they immerse themselves in the pumped-up performances of the band, which is filled with vintage hardcore vibes and blistering, groove metalcore sounds. If you are a big fan of punk rock music, this is the place to be this November 3. Get hold of your tickets as early as today and prepare to be flashing your hand rock signs in the air as you sing along to the signature hits of the band, such as "Moon," "Holiday," "Blue By You," and newer songs from their latest critically-acclaimed album "Glow On." Joining them is the indie rock singer-songwriter Snail Mail and Brooklyn rapper JPEGMAFIA. Don't miss this incredible lineup of artists to grace The Hollywood Palladium stage. Get your tickets now!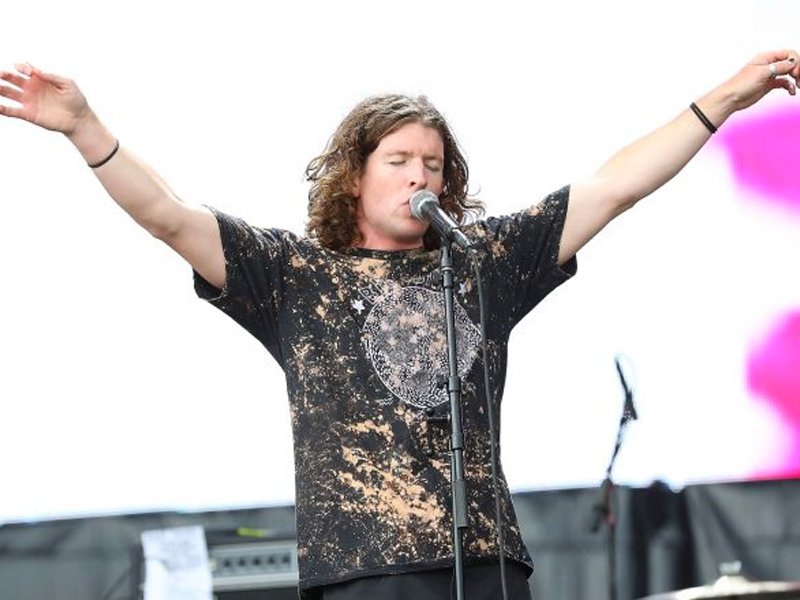 American hardcore punk band Turnstile started soaring high in 2010 with the emergence of the hard rock scene in Baltimore, Maryland. In their first four years, the band released two EPs entitled 'Pressure to Succeed" (2011) and "Step 2 Rhythm" (2013). Their first full album, "Nonstop Feeling," came out in 2015. However, it flew under the radar. Their breakthrough came in 2016 after releasing their third EP, "Move Thru Me," which peaked in the top 14 on the Billboard Heatseekers Album Charts and number 19 on the Hard Rock Albums chart. This success led to their tour in North America. Since then, their vintage hardcore and popping rock sounds have become a trademark in the industry.
On the other hand, Snail Mail is an indie rock project by guitarist and singer-songwriter Lindsey Jordan. She broke out after her 2018 debut album "Lush." Also raised in Baltimore, she grew up immersed in music. After turning 16, she released her debut EP, "Habit." Her style has been compared to 1990s indie rock, characterized by the alternative melody and "murky" effects. When it comes to lyricism, her candid and introspective nature makes her stand out.
Both rising musicians are on tour this year. Both will be headlining the concert at the Hollywood Palladium in Los Angeles, California, on Thursday, November 3. Reserve tickets now!