Hollywood Palladium | Los Angeles, California
The house will definitely be brought down as Valentino Khan spices up the wait for summer alongside high-toned DJs on "Valentino Khan presents High Power Los Angeles" at the Hollywood Palladium on May 5. Valentino Khan is an artist constantly evolving and pushing the boundaries of bass music. His music is an essential part of the electronic music scene, and he is sure to be making waves in the industry for years to come. If you are in a party mood, you would want to experience his electric compositions live. This concert offers more than just his performance to spoil partygoers. Nitti Gritti, Taiki Nulight, ETC!ETC! will also help in blowing up the roof. This is going to be a night of high energy and fun. Clear your calendars since there is no other party as incredible as this! Reserve tickets now!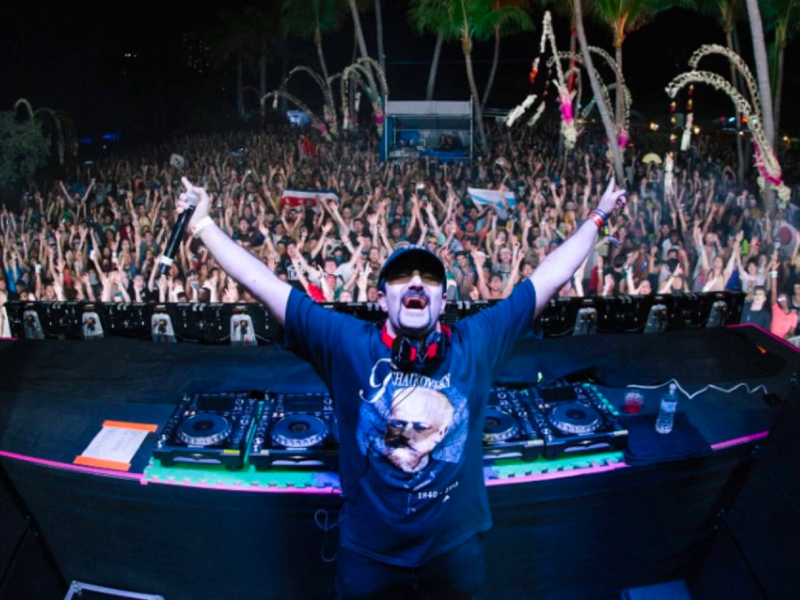 Valentino Khan is a producer, DJ, and songwriter. He is known for his signature blend of high-energy bass music, which combines elements of hip-hop, electro, and trap. He has released music on labels such as Mad Decent, OWSLA, and Dim Mak.
Valentino Khan first gained recognition after releasing remixes in 2012. Since then, he has worked with some of the biggest names in the industry, such as Skrillex, Diplo, Major Lazer, and Tiësto. Also, he co-produced the 2013 hit song 'Bubble Butt' by Major Lazer. Gaining more attention in the music scene, he released his debut EP, "In Khan We Trust." After the EP came out, he has slowly become an established DJ, releasing many songs such as "Deep Down Low," "Tropicana," "Slam Dunk," "Bullseye," "Pump," and "Gold." Valentino Khan is highly respected in the industry and has been praised for his unique sound and ability to consistently push boundaries in his productions. His tracks have been featured in video games, films, and television shows.
Valentino Khan's music is a fresh take on electronic music. He has a way of blending different genres and sounds together in a way that is both exciting and unique. His music is energetic, fun, and always sure to get any crowd moving. This is what he will bring on Valentino Khan presents High Power at the Hollywood Palladium on Friday, May 5. Apart from him, Nitti Gritti, Taiki Nulight, ETC!ETC! will be performing. Nitti Gritti, who is known for having no rules in making EDM compositions, has a diverse catalog, including the duo project "Party favor," which was nominated during the 2019 Grammy Awards. On the other hand, Taiki Nulight, with his UK dancefloor-influenced music, is known for his distinct sound, especially found in his song "Skank N Flex." Meanwhile, rising DJ, ETC!ETC! is best known for his electro house sound, like in his song "Bring It Back."
To buy tickets for this event, click the "Get Tickets" button.