Hollywood Palladium | Los Angeles, California
They've got sharp teeth. Their hands can rip, shred, and tear you to pieces.  They're vicious, ferocious…They're hounds from hell who will howl to call on all you beat-thirsty party animals!  Wolfgang Gartner and Tommy Trash, electro-dance music spinning beat-masters are ready and raring to come out and play at the Hollywood Palladium,  Los Angeles, California, on September 27, 2013.  This double-headliner show is part of their massive US – Hounds of Hell Tour.  The beat drops at 9:00 pm. Don't miss the party!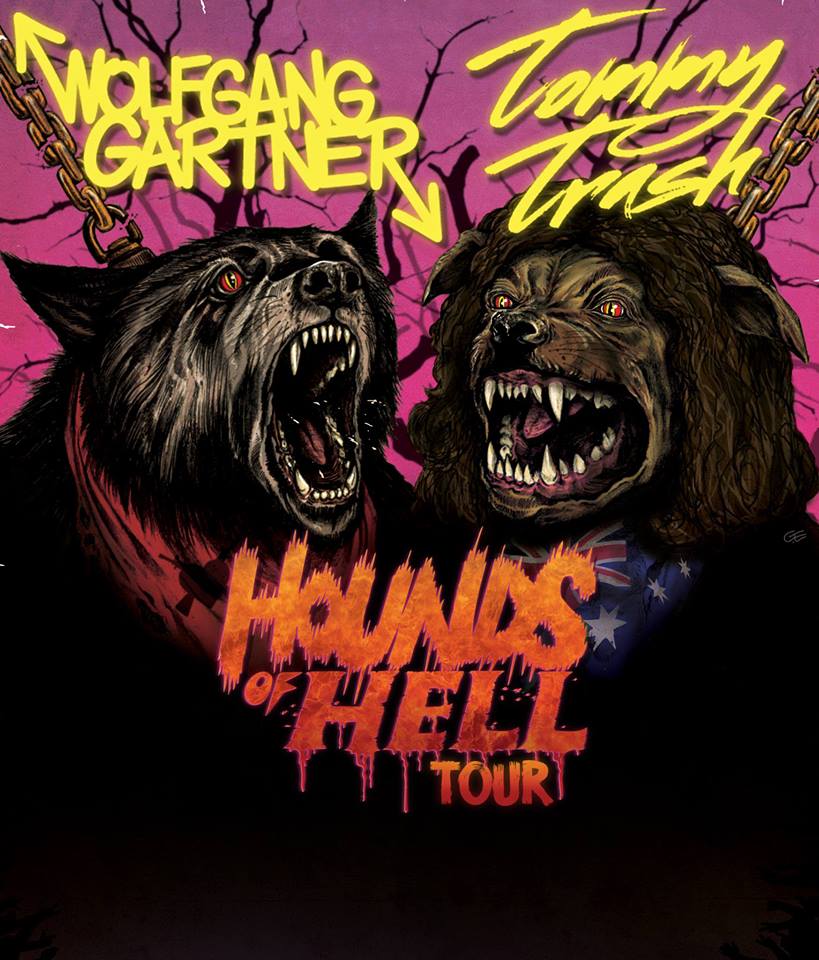 Wolfgang Gartner initially established a moderately successful career as house music producer and DJ, under the name Deep House DJ.  With his slight departure from his style, he anonymously renamed himself Wolfgang Gartner, and his  identity was revealed officially in July 2008.  Eight of his singles held the number one spot on the Beatport Top 10 Chart; and in 2009, his single "Wolfgang's 5th Symphony" was the highest selling song on Beatport.com.  Gartner has received various citations and nominations from the Grammys, and  International Dance Music Awards, among them are awards for Best Electro/Tech House Track, Best Progressive Track, Best Breakthrough DJ and Best Breakthrough Artist. His singles are prominently featured on various video games, TV series, and movie soundtracks.  His collaborations with other artists include Deadmau5, Skrillex, Tiesto, and will. i. am.
Are you afraid of the dark?  That's too bad because you'll miss the party!  Don't run and hide.  Come out and play and party like there's no tomorrow.  Get your tickets now!