Hollywood Palladium | Los Angeles, California
Wussup bbno$ and Yung Gravy fans, are you down for an epic night of rap music from two of the mega-hit rappers of today's generation? Secure your tickets for the rappers' concert at the Hollywood Palladium this December 4. If you want to see the two perform their hit singles "Baby Gravy," "Wussup," "Shining on My Ex," and many others, this show is definitely for you. The concert is part of the rappers' highly-anticipated series of shows dubbed "Baby Gravy Tour." Thus, it is expected that they will give their all to offer their fans the best concert experience. Come with your concert buddies and let the two rappers' smooth persona and retro-sampling beats ignite your Sunday evening. Grab your tickets now!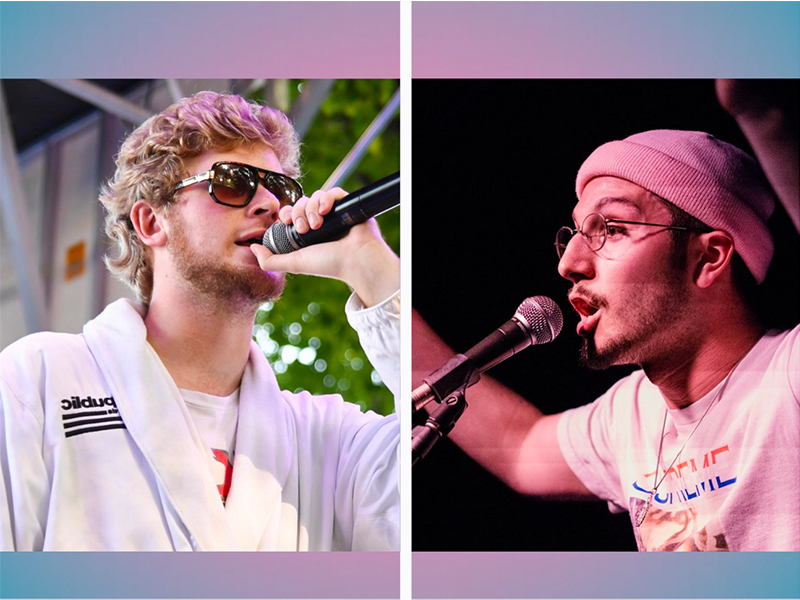 Matthew Raymond Hauri, known popularly as Yung Gravy, broke into the music scene by blending trap with retro music. He started recording independently in 2016, releasing the track "Karen" later that year. He immediately gained traction, which prompted him to release another song called "Mr. Clean." The track blended The Chordettes' song, "Mr. Sandman," with modern beats, a unique take on such a famous old-school song. As expected, it went viral on Soundcloud and remains the most successful work in his career. In 2017, he released three EPs: "Thanksgiving's Eve," "Yung Gravity," and "Baby Gravy."
That same year, he released "1 Thot 2 Thot Red Thot Blue Thot," which became his second platinum record.
On the other hand, Alexander Leon Gumuchian, also known for his stage name bbno$ ("baby no money"), rose to mainstream success with his collaborations with Yung Gravy. "Baby Gravy" is one of their most notable works together, which has a follow-up in 2020 called "Baby Gravy 2." Besides succeeding with his collab, he also has impressive solo works. "Recess," his 2019 solo studio album, became a mainstream success. His most successful track is "Lalala," which gained platinum and gold certifications.
The two mega-hits rappers co-headline the "Baby Gravy, The Tour" this year. They will ignite many venues with energy, such as the Hollywood Palladium in Los Angeles, California, on Sunday, December 4. If you are a fan of their collaborations and want to have fun in the City of Angels, you can reserve tickets already for this much-awaited concert.