Hollywood Palladium | Los Angeles, California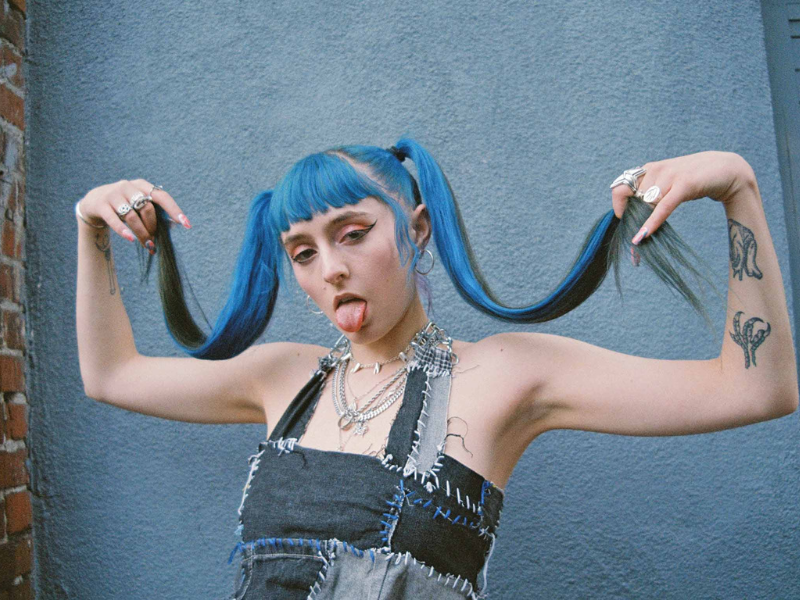 The alt-pop singer, rapper, and songwriter ASHNIKKO is headed on an international tour this year in support of her upcoming debut album, "Weedkiller." According to The Forty Five, "Ashnikko's debut album, due this summer, is a dystopian alt-pop tornado of a record that explores society's ills through a fantastical lens."
She rose to fame in the late 2010s, and released hit tracks, including "Daisy", "Cry (feat. Grimes)", and "Deal With It (feat. Kelis)". The bubblegum-pop artist also appears on VALORANT's "Fire Again (feat. Ashnikko)" and Lady Gaga's "Dawn Of Chromatica" album with "Plastic Doll – Ashnikko Remix".
WEEDKILLER TOUR 2023 is making its way to a city near you this Halloween! Catch her live at the Hollywood Palladium in Los Angeles on Tuesday, the 31st of October, 2023, for an unforgettably vengeful night. Tickets are available here by clicking 'get tickets'. Secure your spot today before the show sells out!
The extremities of Ashnikko's artistry extend far more than what meets the eye. The artist has taken inspiration from trap, hyper-pop, and gossamer, over-saturated imagery to formulate Ashnikko's character. Bringing in a blend of distinct sounds and her own dystopian realm, Ashnikko sets herself apart from all other artists of this generation.
Ashton Nicole Casey, better known as Ashnikko, is the prime example of everything the younger generation has been fighting to be accepted. Writing songs around themes of empowerment, vengeance, and sexual positivity, she has turned herself into a voice that screams to be heard.
She was thrust into the spotlight when her single "Stupit (feat. Yung Baby Tate)" amassed millions of shares on TikTok. The song reached number one on the Billboard Bubbling Under Hot 100 chart, the Billboard Bubbling Under R&B/Hip-Hop chart, and the Spotify Viral 50 chart. "Stupid" was also certified gold in the United States in August 2020, as well as in Canada.
On the 25th of August of this year, the artist is coming out with her debut album "Weedkiller." And the fans are incredibly excited about this. "I'm a huge fantasy and sci-fi fan, and I love dystopian fiction," she said in an interview with The Forty Five. "There's a lot of fantastical imagery in the album. A lot of rage for what's been done to the planet. Rage for what's been done to me. A very violent reclamation of self, I guess." Not everything is quite so dark and extreme, though. "There's a lot of sexual songs and, with those, I was trying to celebrate queer sex and queer love."
To support the release of her upcoming album, Ashnikko announced an international tour to promote it. WEEDKILLER 2023 is headed on a global trek, including a highly-anticipated stop in Los Angeles, California. Fans from the west coast, this is your chance to catch her live at the Hollywood Palladium on Tuesday, the 31st of October, 2023. Get ready to sing, dance, and rage your heart out to all your favorite Ashnikko hits! Click 'get tickets' to purchase tickets today and secure yourselves a spot at the show.