Hollywood Palladium | Los Angeles, California
What would you get when you put two prolific Mainstream Rock chart toppers in one billing? You're going to get a hell of a rock show! Award-winning hard rockers Chevelle and Three Days Grace are joining forces this fall to deliver fans the most epic, hard-hitting concerts of the season! The co-headlining outing is set to conquer over 20 cities across North America. Of course, you can't have a major tour without dropping by Los Angeles, California! So on Tuesday, 3rd October 2023, Chevelle and Three Days Grace will make their way downtown to light up the Hollywood Palladium! Fans can look forward to these bands' unprecedented hits, such as Chevelle's "Send the Pain Below," "Face to the Floor," Vitamin R (Leading Us Along)," and "Self Destructor. Meanwhile, Three Days Grace is guaranteed not to disappoint with their number 1 hits, "The Good Life," "Animal I Have Become," "Lifetime," and many more! Witness Chevelle and Three Days Grace as they showcase their phenomenal setlists at the Hollywood Palladium this fall! Hurry and score your tickets now!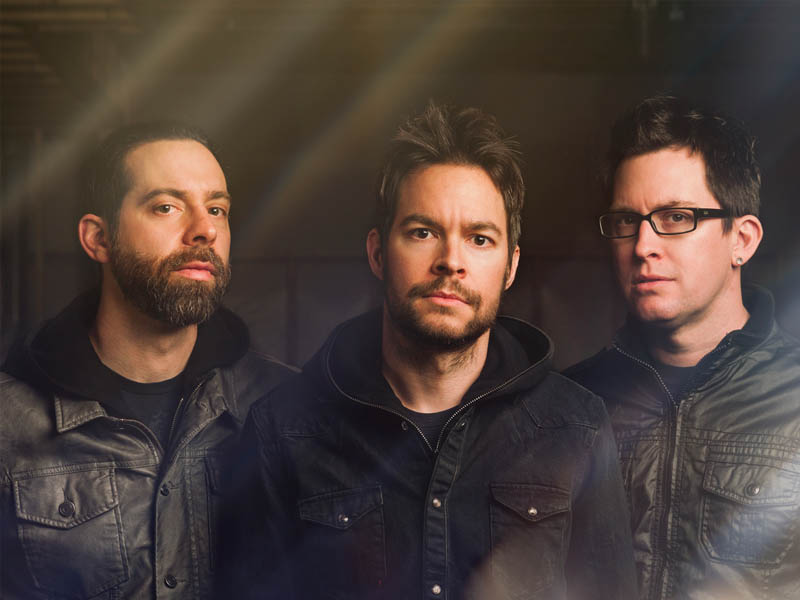 Three Days Grace recently came out with their highly-acclaimed seventh album, Explosions. The record is another chapter in the band's groundbreaking works. Some critics describe the record as "a continuation of the gritty, aggressive rock that has been the group's hallmark since the beginning." And with the band's excellent track record consistently hitting number 1, Explosions definitely did not disappoint. The 2022 album spawned two singles, "So Called Life" and "Lifetime," both topping Billboard's Mainstream Rock Singles. Aside from hitting number 1s, the album also received a Rock Album of the Year nomination at Canada's prestigious awarding organization, the Juno Awards.
The Canadian rock band made their debut in 2003 with an incredible breakout hit, "I Hate Everything About You." The single notably topped the Canadian chart and peaked at number 4 on Billboard's Mainstream Rock Songs. The band's second single hit number 1 on Billboard the following year. That same year, Three Days Grace came out with "Home," which peaked at number 2 on Billboard's rock chart. This series of singles are featured in the band's self-titled debut album.
For the next 20 years, Three Days Grace has consistently charted on the Mainstream Rock Songs, with 17 of their singles reaching number 1. In fact, the band has now tied with Shinedown for the most number 1's on the chart. They also broke the previous record of most number 1's held by legendary band Def Leppard.
Fellow chart-topping band Chevelle is also a regular contender in the Mainstream Rock chart. The band recently came out with a groundbreaking new album, NIRATIAS (Nothing is Real This is a Simulation). The concept album contains several instrumentals and spoken word tracks. The 2021 effort may showcase an unorthodox set of songs, but that didn't stop the band from hitting number 1 with their single, "Self Destructor."
Chevelle, overall, has six singles that reached number 1. Meanwhile, all their 25 singles entered the Billboard Rock or Alternative charts. In fact, they've been a consistent contender on the Mainstream Rock Songs chart since the release of their debut single, "Point #1," in 1999.
Catch Chevelle and Three Days Grace at the Hollywood Palladium on Tuesday, 3rd October 2023! Tickets are now up for grabs!