Hollywood Palladium | Los Angeles, California
Progressive rock sensation Coheed and Cambria just finished a monster tour last year. This 2023, they are back, and their tour is anticipated to be bigger than ever! The New York-born quartet announced their massive trek titled Neverender: No World for A Waking Mind tour. This highly-anticipated outing will pay tribute to their 2007 effort, No World for Tomorrow, and the tracks will be performed live. The massive trek includes a coveted stop in Los Angeles, where Coheed and Cambria will perform at the Hollywood Palladium on Saturday, 7th October! If you've been following the band since their debut or are a new fan, you better score tickets now before they're gone!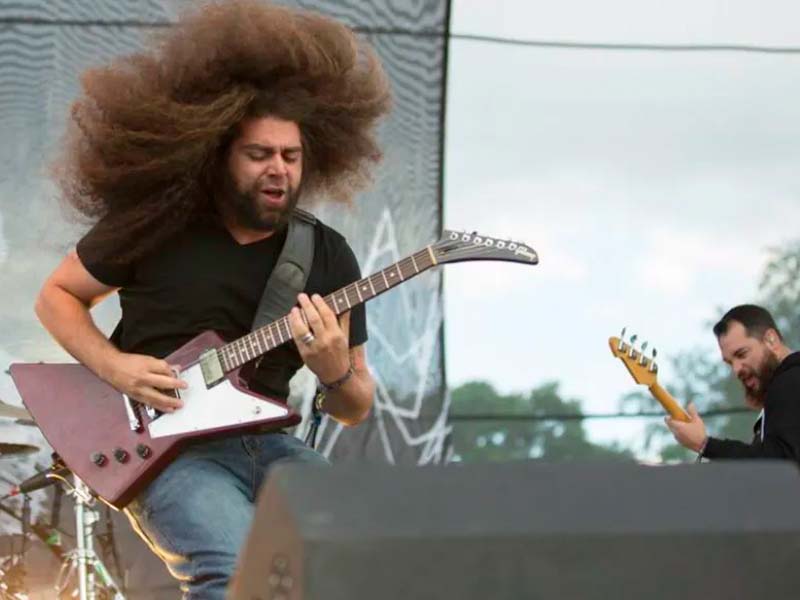 Coheed and Cambria's fourth effort, No World For Tomorrow, is part of the band's Amory Wars series, a science fiction graphic novel. The band is known for its concept albums and for coinciding their music with the ongoing series of comic books. Upon its release in October 2007, No World For Tomorrow entered the Billboard 200, peaking at number 6. Meanwhile, the album also entered the Top Rock Albums and Top Hard Rock Albums, peaking at numbers 3 and 2. The highly-acclaimed effort was praised for its personal lyrics and for infusing classic rock with Rush-like chops. The album spawned two singles, "The Running Free" and "Feathers." The former entered Billboard's Mainstream Rock Tracks and Modern Rock Tracks.
Since their debut in 2002, Cohee and Cambria have released ten critically-acclaimed albums. Their latest effort, Vaxis – Act 11: A Window of the Waking Mind, was released last year. The album, which topped the Hard Rock chart and peaked at numbers 2 and 3 on the Alternative and Rock Albums, was supported by a massive tour that sent the band to 35 cities in North America.
This 2023, Coheed and Cambria pays homage to their past by performing their 2007 effort from start to finish. In line with the tour's announcement, the band celebrates by releasing the "Beautiful Loser" music video. The Neverender: No World for A Waking Mind tour will feature special guest Deafheaven. Secure your tickets now!