Hollywood Palladium | Los Angeles, California
Experimental hip-hop act Death grips have been posting cryptic messages online. Finally, the unprecedented trio has spilled the deets, and they just announced a massive nationwide 2023 tour! The tour kicks off in spring and will be making 27 stops across major cities! On Wednesday, 17th May 2023, Death Grips will make their phenomenal return to Los Angeles as they perform at the iconic Hollywood Palladium! This show is set to feature the trio's high-energy setlist packed with hits, fan favorites, and plenty of other surprises! If you're a fan of Death Grips's brand of hip-hop, the. You should hurry and score your tickets now!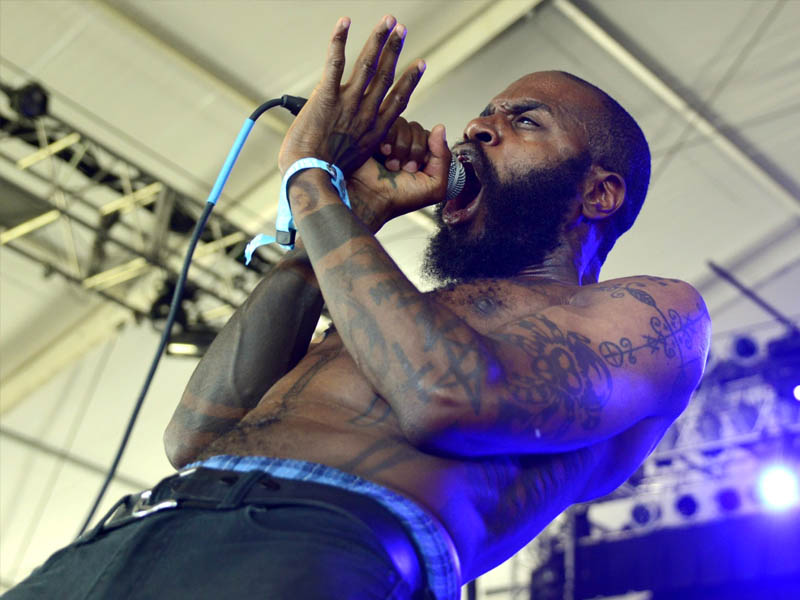 Death Grip is a highly-experimental hip-hop group that mixes rap, punk, industrial, and electro-punk. The group, comprising MC Ride, Zach Hill, and Andy Morin, emerged in 2010 from Sacramento. Since the release of their debut mixtape Exmilitary and debut album The Money Store, Death Grips has cultivated a massive cult following. The debut studio effort entered five Billboard charts, peaking at number 3 on the Heatseekers and number 14 on the Top Rap Albums. Their exemplary work caught the attention of music executives, and they later signed with Epic Records. In 2012, the group dropped their sophomore album, No Love Deep Web. The album performed impressively on Billboard's Heatseekers and Top Rap Albums.
Since their massive releases, Death Grips have come out with unrivaled gems, such as The Powers That B and Bottomless Pit. Their latest studio effort, Year of the Snitch, was released in 2018. Through this album, Death Grips returned to the Billboard 200 and entered the Top Ten of the Top Alternative Albums chart.
If you're planning to catch Death Grips at the Hollywood Palladium, you can expect a plethora of hits, such as "I've Seen the Footage," "Birds," "Inanimate Sensation," and "Powers That B." Moreover, cult favorites like "Get Got," "Hacker," and "No Love" may also make an appearance.
If you love Death Grips' experimental hip-hop music, quickly grab your tickets before it's too late!