Hollywood Palladium | Los Angeles, California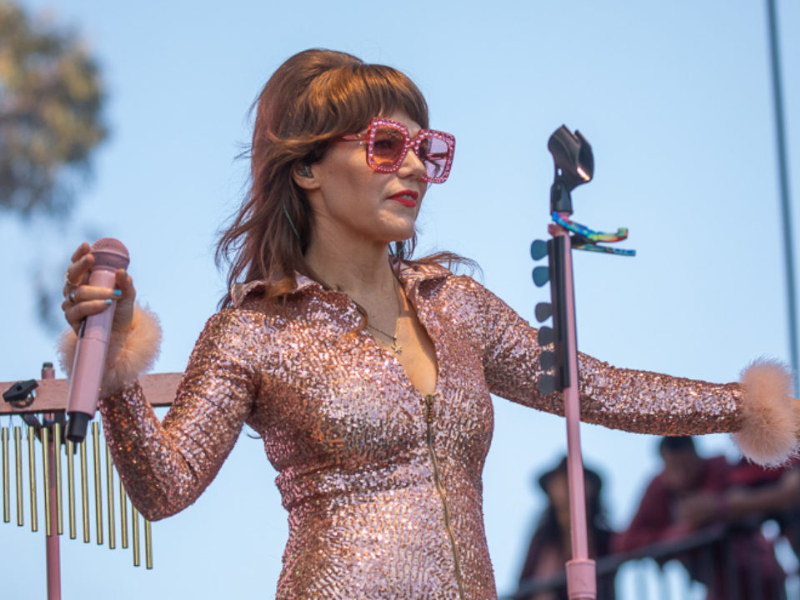 Jenny Lewis has outlined a string of performances in the United States just in time for the holiday season. The trek is taking her around the West Coast, including a highly anticipated stop in Los Angeles, California. The tour is named the Joy'All Ball Tour, and we have all the details you need.
The singer is performing live at the Hollywood Palladium on Friday, the 8th of December, 2023. The show is in support of her latest album "Joy'All," so you can expect her to sing some of her newest hits such as "Psycho." If you've been waiting for a show from Jenny Lewis, now is finally the chance to see her live!
Tickets to Jenny Lewis in Los Angeles are on sale right here. You may purchase yours by clicking 'GET TICKETS.' Remember to be quick because there are only limited spots left! Get yours now!
Hold onto your hats because Jenny Lewis is showing us how it's done as we approach the tail end of 2023. Seriously, this lady is on fire! She just dropped her fifth solo album, "Joy'All," and guess what? She nailed it with her track "Psychos," soaring to the No. 1 spot on the Adult Alternative Airplay chart. To make things even more exciting, she just announced the Joy'All Ball Tour, a series of awesome west coast gigs that'll take us right into the holiday season.
Jenny Lewismade waves with her album "Joy'All," which she dropped back in June. There's one track on there that's been turning heads – "Puppy and A Truck." Surprisingly, this catchy tune made its debut back in 2021 and was recorded right in the heart of Nashville, Tennessee. It's a fantastic blend of '90s R&B, soul, and country vibes, all stirred up with Jenny's signature raw and sensational style.
Pitchfork loved the album. On their review it said, "Twenty years in the biz imbues artists with resourcefulness, though, and Joy'All's quietest song is its most chilling. "The essence of life is suffering," Lewis sings in the mournful "Essence of Life," but before you call bullshit she acknowledges in another verse the paradox: "The essence of life is ecstasy." The instrumental filigrees work: Beneath her vocal track a tremoloed pedal steel line by Greg Leisz underscores the sentiment. Melding her aphoristic instincts and country's variations on performative sadness, "Essence of Life" distills how a singer-songwriter of Lewis' acuity can kick ass in her forties. She has songs enough, and time."
Jenny Lewis has indeed been around for a long time, but that doesn't mean she's stopping anytime soon. With every album release comes a new revelation for the singer, a revelation that showcases her talent and newfound maturity each time. She's still the alternative country-twinged artist that fans have grown to love and her music always remains true to her own ideals.
If you're on of Jenny Lewis' longtime fans, then this upcoming tour is definitely a must-see. Whether you're going with a group or by yourself, you can easily score your tickets here. Just click 'GET TICKETS' and you can enter the number of tickets you wish to purchase. The system will automatically give you the best seats with that are seated together. So, go ahead and grab yours right now!