Hollywood Palladium | Los Angeles, California
Gear up for a magnetic performance by Jessie Ware at the Hollywood Palladium on October 9th, 2023. This gifted British artist, acclaimed for her blend of soulful pop and heartfelt R&B, has enchanted audiences globally. With a voice that weaves magic, and lyrics that echo common emotions, she's won hearts far and wide. Her hits, notably Wildest Moments and Say You Love Me, have carved themselves into the fabric of contemporary music. Jessie's skill has attracted industry recognition, resulting in nominations for coveted awards. This concert provides a rare chance to witness her stirring live performances, guaranteed to strike a chord. Brace yourself for a captivating evening. Let Jessie Ware take you on a musical exploration, her rich melodies and deep narratives set to touch your very core.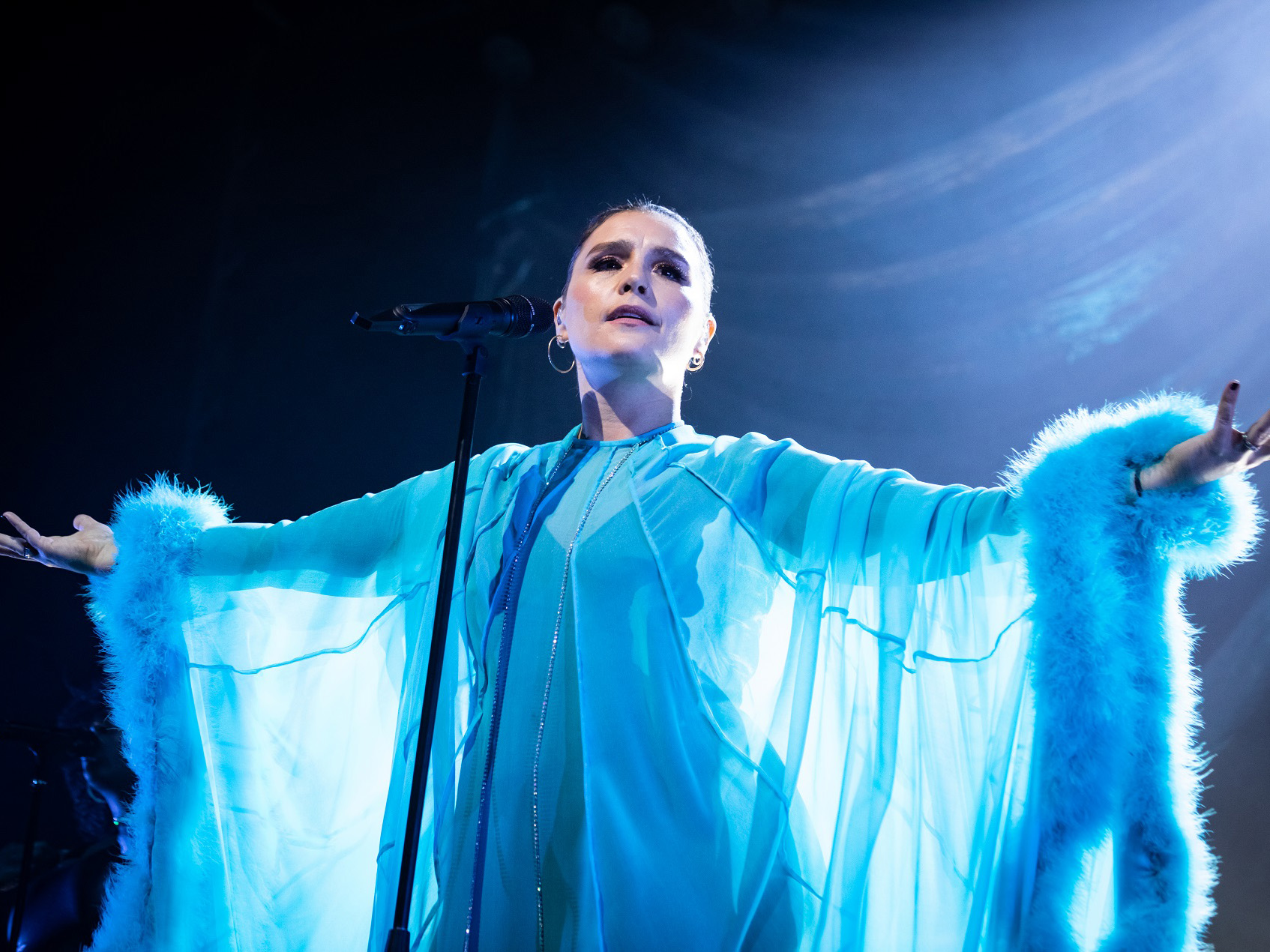 Mark your calendar for an evening awash with soulful harmonies as Jessie Ware, a distinguished force in the British music scene, graces the Hollywood Palladium on Monday, October 9th, 2023. Originating from the dynamic city of London, Jessie's soaring vocals and unique blend of pop, soul, and R&B have etched a lasting impression on global audiences.
With a velvety voice that commands attention and relatable lyrics that touch the heart, Jessie Ware has charted her own path in the music world. Her artistry is an enchanting weave of modern pop sensibilities, soulful undertones, and a touch of elegant synth-pop. Chart-topping hits such as Wildest Moments and Say You Love Me have become anthems of love and longing, capturing the essence of human emotion.
The Hollywood Palladium, renowned for its excellent acoustics and storied history, is the perfect venue for Ware's magnetic performance. Amid its grandeur, you'll lose yourself in a musical journey marked by poignant lyrics and powerful melodies that echo long after the final note.
Jessie's career has been a testament to her tremendous talent and impact on the contemporary music scene. Her critically acclaimed albums, including "Devotion," "Tough Love," and "What's Your Pleasure?," have garnered nominations for prestigious awards such as the Brit Awards and Mercury Prize. These recognitions are a reflection of her remarkable talent and dedication to her craft.
This concert presents a rare opportunity to witness Jessie Ware's mesmerizing talent live, a singer who profoundly connects with audiences through her relatable storytelling and emotive performances. Secure your tickets now for a soul-stirring evening filled with compelling music that will resonate with your deepest emotions. On Monday, October 9th, 2023, allow Jessie Ware to guide you through an unforgettable musical experience at the Hollywood Palladium. Her musical prowess, combined with her genuine ability to captivate the audience, promises a night of music that will touch your soul and leave you yearning for more.
So, prepare to be thoroughly enchanted by the undeniable talent and captivating artistry of Jessie Ware as she orchestrates a night of unforgettable music. You won't want to miss this extraordinary event.