Hollywood Palladium | Los Angeles, California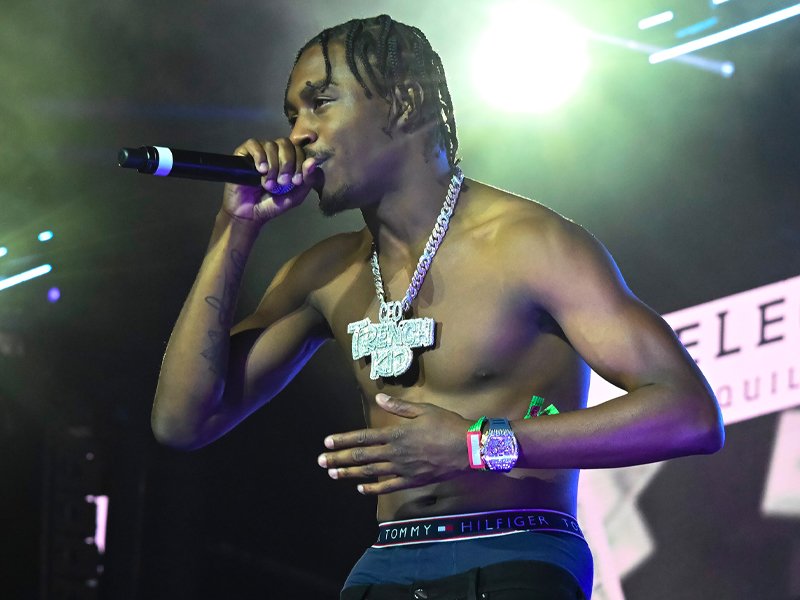 The Hollywood Palladium is the place to be this December 14! Well, not if you hate quality rap and drill music from one of this generation's most promising hip-hop artists: Lil TJay! Yes, you are reading that right. Just when you thought that you've already seen the best acts invade the famous venue, Lil TJay is here to remind you that 2023 won't end without him giving his fans the best concert experience. So if you are ready to sing at the top of your lungs — vibing along to the Bronx-bred's hit singles like "Calling My Phone," "F.N," "Sex Sounds," and "Mood Swings," among many others, you are in for a treat. A solid fan or not, there is no doubt you will enjoy this concert. The "Get Tickets" link awaits for you to order your tickets. Be sure to grab one for you and your concert buddies!
In the rap scene, one of the newly conceived styles is drill music. Similar to trap, it is sonically gritty and nihilistic. On the other hand, its use of dark lyrics can be compared to gangsta rap. In its early development in the 2010s, it became the subgenre that characterized the aggression associated with gangs. On its resurgence well into the 2020s, the subgenre has become tamer. Its current pioneering artists include Lil Tjay, who rose to prominence for his drill and r&b fusion. Since his breakout success in 2017, he has pushed forward the boundaries of the growing rap subgenre.
Tione Jayden Merritt was born in the Bronx, New York City. He was raised by his mother and grew up with two younger siblings. Lil Tjay admits that he was a rebellious and problematic kid. He was notorious for petty robberies and fights. These behaviors led to him getting arrested when he was 15. He was brought to a youth detention center and stayed there for a year. His love for rap music grew inside the facility. Right after he was released in 2016, he released his songs on SoundCloud. His song "Resume" then became a hit. The success would bring him to mainstream stardom the next year, which propelled his career to new heights. In 2018, he competed in a rapping competition in New York and placed first. His stint in the competition got him attention from record labels, including the A&R of Columbia Records. He was signed with a major label right after he released his song "Brothers." Ten months into his music career, Lil Tjay was already racking up millions of streams. He strengthened this momentum by releasing multiple tracks one after another.
His debut album "True 2 Myself" came out in 2019. It was a huge success and peaked in the top two of Billboard 200. In 2020, he released his EP "State of Emergency." This was his first EP, wherein he showcased drill music. The release gave him multiple charting tracks. His songs like "20/20" and "Zoo York" were instant Hot 100 charters. The following year, his collab song with 6lack entitled "Calling My Phone." His sophomore album "Destined 2 Win" came out that same year. In 2023, he released his album "222."
The rising drill artist will be performing at the Hollywood Palladium on December 14. With him is R&B and rap musician Karri, who is popular on the internet for the song "Only U." See them live and prepare to be blown away!