Hollywood Palladium | Los Angeles, California
The heart of Hollywood will light up this September 29 as the electronic pop beats of the Grammy-nominated Swedish electro-pop band Little Dragon invade the Hollywood Palladium. If you are looking for an unforgettable concert experience that will leave you spellbound, the famous Los Angeles venue is the place to be on this particular Friday night. Get your tickets as early as today and prepare to immerse yourself in the music of the Yukimi Nagano-led band. Sing along to fan-favorite hits like "Ritual Union," "Where You Belong," "Wildfire," and "Are You Feeling Sad," among many others. Known for their distinct electrifying beats and mesmerizing melodies, Little Dragon will deliver nothing but the best concert experience for all music lovers. You know you are missing a lot when you let go of this opportunity to see them perform. Reserve your tickets now by hitting the "Get Tickets" link.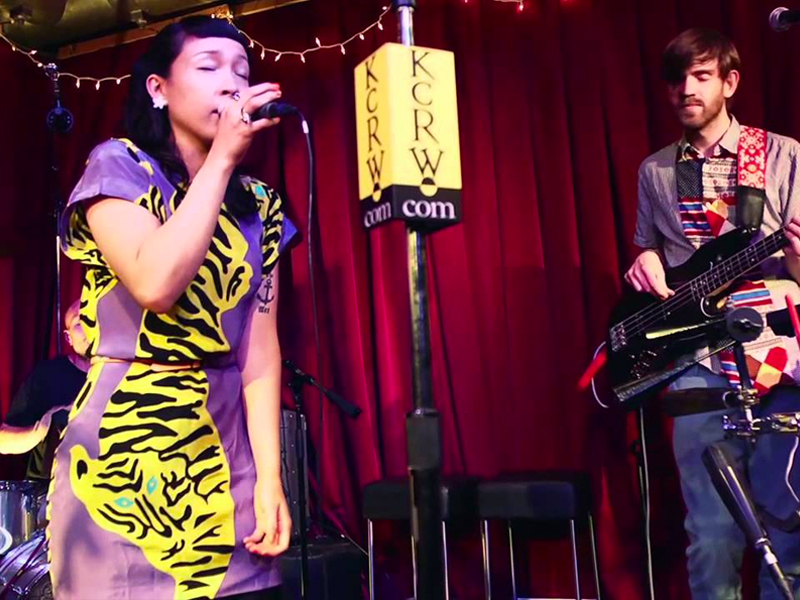 Swedish band Little Dragon stands out among electronic bands thanks to the crisp and passionate voice of their lead vocalist Yukimi Nagano. Her powerful vocals are well supported by the band's polished production that combines R&B, hip-hop, and old-school dance music. The band goes back to the late 90s, and when they decided to put out their debut album many years later, they had a fully formed sound mainly characterized as downtempo electronic pop. They are still going strong these past few years, implying they are still on their game.
The band was established in 1996. The first members were Fredrik Wallin, Erik Bodin, and Yukimi Nagano. The three musicians shared the same high school. Later, they met Håkan Wirenstrand, who had a knack for the drums. They have had big dreams and met after school to play songs from artists like De La Soul, A Tribe Called Quest, and Alice Coltrane. They got the band's name from the bouts of tantrums Yukimi had when they recorded music, which she grew out of after some time.
After ten years of doing gigs, they decided to move their songs to the studio and recorded their debut single, "Test." The song was well-received, which led them to be signed with the British record label Peacefrog. Under the label, they recorded their eponymous debut studio album. Their signature combinations of multiple genres, which made them known, came in full force in this album. In 2009, the band took an unexpected turn in their style. Their electro-pop came forward as "Machine Dreams" came out in 2009. "Ritual Union" followed the same route the prior album pursued. It worked for them. They received their international hit with this record. They had a strong following when they released "Nabuma Rubberband" in 2014 and became more successful. After this album, they released two more. "Season High" took off in 2017, and "New Me, Same Us" continued their consistently high performance in 2020. Their newest album, "Slugs of Love," will be coming out this July.
Little Dragon will bring their cool and electric music to the Hollywood Palladium on Friday, September 29. This is part of their upcoming North American Fall tour. Tickets are up for grabs, so you should get yours now!