Hollywood Palladium | Los Angeles, California
With the release of his new album "BEN" and a tour in support of it, Macklemore is giving his fans the buy one, get one free experience of a lifetime. On Wednesday, October 18, 2023, he will be performing at the Hollywood Palladium as part of the tour. He is sure to wow the crowd with a mix of old favorites and brand new material, and fans have already started buying their tickets faster than ever. Get yours now by clicking the "Get Tickets" button, because attending the show will honestly be the highlight of your year.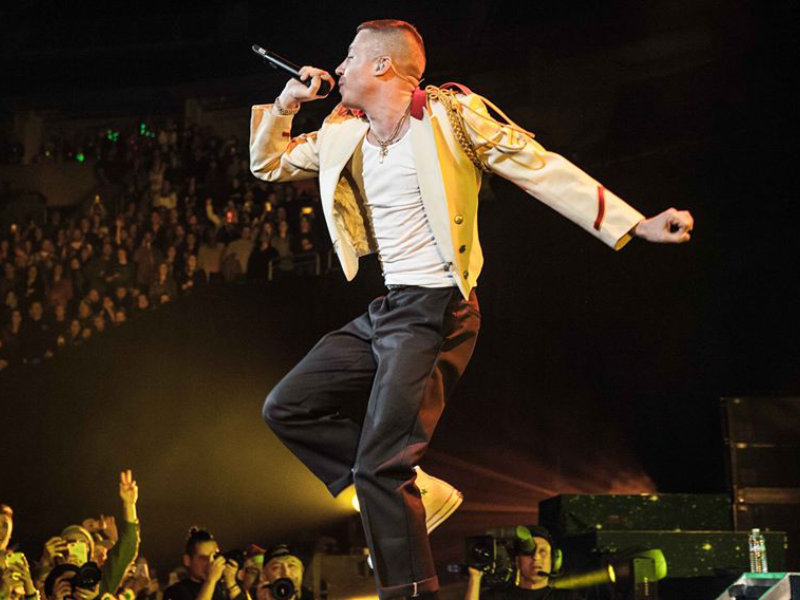 Without Macklemore, the multi-platinum award winner and man of the moment, the twenty-first century would be a lot less exciting. At age 15, he began penning lyrical compositions that would pave the way for his eventual success as a musician. His incredible lyricism has made him popular all over the world.
There is no better example of commercial success than this man, who has amassed an incredible 13.5 billion combined streams, won critical acclaim, and gained an adoring fan base from all corners of the globe. His diamond-selling single "Thrift Shop" made him one of only two rappers in history to accomplish this feat. The same song also topped the Billboard Top 100 in 2013, becoming the first song to do so without the backing of a major label since 1994.
With the announcement of his new album, BEN, he has released a new single, "No Bad Days," and a video directed by his daughter Sloane, which you have to check out below. It will honestly make you really want to see the man live.
There is nothing else to it; every serious fan will be there except you if you don't act now. Click on the "Get Tickets" button right now and grab passes to secure your spot for the best decision you make all year—yes, it will be that good!