Hollywood Palladium | Los Angeles, California
BASSHEADS, UNITE! You heard that right. MARAUDA is performing at the Hollywood Palladium on the 16th of December, and he's bringing in some very special guests. Fans are in for a treat with epic B2B sets from Versa B2B Chibs B2B Executioner, Jiqui B2B Muerte, and Beastboi B2B Hukae, along with a SURPRISE GUEST TBA.
Australian-based producer Hamish Prasad, a.k.a. MARAUDA, is coming to the Hollywood Palladium to present Slaughter of Harmony. Fans are in for an intense bass music experience, so bring your lights and vibe with the music. The artists have something special in store for you—this is going to be a night you will never forget.
Lose yourself in the crowd and immerse yourself in MARAUDA'S SLAUGHTER OF HARMONY. There will be no regrets.
The mosh pit is ready. Be prepared to break your necks. Get your tickets before they sell out!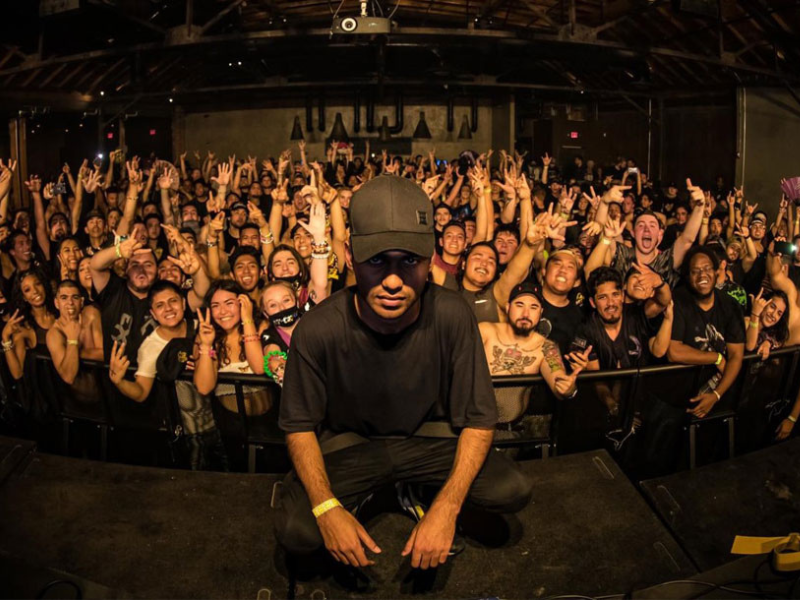 Hamish Prasad, a.k.a. MARAUDA, is a DJ and producer based in Sydney, Australia. The rave community often credits him as one of the most influential artists in the dubstep scene—this relates to his often sold out shows. He has been successful in bringing the underground grit of deathstep into the mainstream. He is also comparable to the genre's originators such as INHUMAN and SADHU. His event, Slaughter of Harmony, will feature crazy back to back sets from Versa B2B Chibs B2B Executioner, Jiqui B2B Muerte, and Beastboi B2B Hukae. They want to give you the night of your lives! We hope you're ready for this.
His success has grown since his first released mix all the way back in 2016! Since then, he has rocked the stage alongside other internationally acclaimed EDM artists like ILLENIUM. Marauda is a force to be reckoned with and it doesn't stop there! He was born in 2001 making him only 22 years young as of today! He has ample time to experiment with his music and make an insane impact on the EDM industry.
Marauda has over 300,000 monthly listeners on Spotify and his best hit, "Wall of Death," has been streamed almost 3 million times. This is certainly impressive for someone this age and we're sure he is headed to greater success. Other hit tracks by Marauda include "HEAVE", "HAZE", "Ruckus" and "TOOL OF DELIRIUM". He released 4 singles in 2023 and is rumored to be working on more bangers for his fans!
His passion and dedication for creating music has helped him through the ranks to establish himself as a force to be reckoned with amongst the elite of the bass music world. He has taken the world by storm with his gut-wrenching, head-spinning sounds. Marauda continues to impress his audience with well-loved beats and surprise drops.
MARAUDA is coming to Hollywood Palladium and this is your chance to experience one of his punishing live sets. Grab your tickets now!