Hollywood Palladium | Los Angeles, California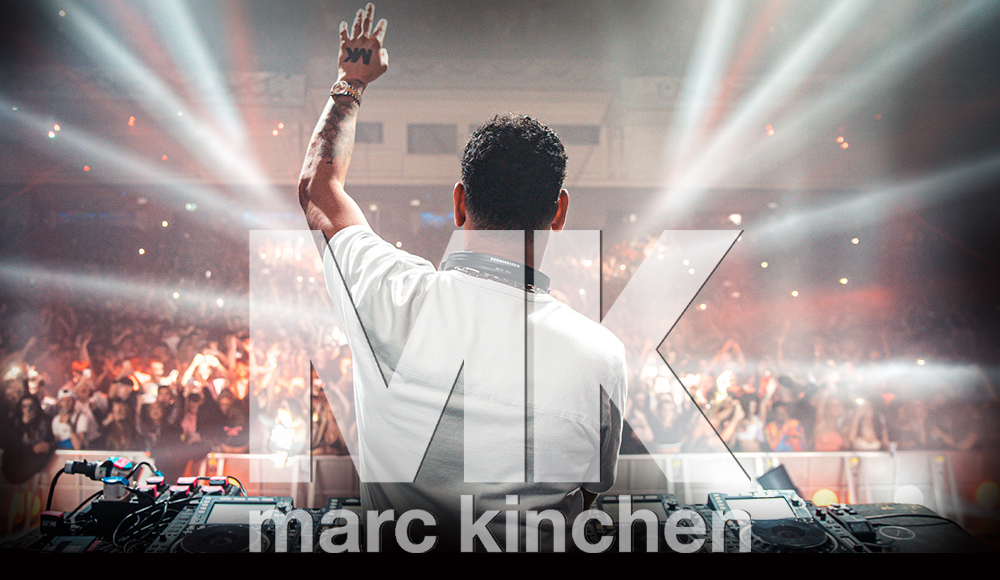 He's taking over LA! One of the world's hottest DJs known for his House and dance mixes, Marc Kinchen - or MK, is coming over to drop sick beats at Hollywood Palladium on Saturday, October 21st. The multi-platinum-selling producer is set to throw LA's biggest EDM Halloween party - though a tad bit early... Earlier this year, MK and Dom Dolla unleashed one of this year's biggest house bangers, "Rhyme Dust". Dropping a slew of singles over the past few years, the man continues to throw electric parties across the nation. Celebrating over three decades of his sickest beats, he's down to serve spooked-up mixes of his biggest tracks at this LA party. Kinchen's best hard hitters include "Always" featuring Alana, "Piece of Me" with Becky Hill, "Back & Forth" with Jonas Blue and Becky Hill, "17", and many more. So, get your spooky outfits ready for MK's wild night live in LA. Book your tickets now!
Get your hottest spooky outfits ready as Halloween comes crashing early at the Hollywood Palladium. With over three decades of the world's hottest house records, MK is set to electrify a wild night to remember. "It's LA takeover szn," the man wrote on Instagram. He's definitely up to get the party started.
With back-to-back releases, the acclaimed record producer and remixer isn't stopping anytime soon. This time around, he's unleashed 2023's biggest house hit, "Rhyme Dust" with Dom Dolla.
"It started out as something fun just to play in our sets, then we got bullied by the public to release it," Marc Kinchen shared as the track made rounds on TikTok. "Getting the nod from Q-Tip himself is something I'm very grateful for. As a combination, this rude tune has a very special place in my heart," Dom Dolla added.
Paying homage to classic hip hop featuring Q-Tip's banger "Breathe And Stop", MK's and Dom Dolla's mix surely gets everyone's heartbeats feeling like it's breathing and stopping to the beat.
Having been in the industry for over thirty years, the man hasn't aged a bit! Carrying a slew of the industry's sickest beat drops, MK's most notable releases include "Always" featuring Alana, "Piece of Me" with Becky Hill, "Back & Forth" with Jonas Blue and Becky Hill, "17", "There for You" with Gorgon City, "Better" with Burns featuring Teddy Swims, "Surrender" featuring Alana, and "One Night" with Sonny Fodera featuring Raphaélla.
Apart from his own craft, the man is widely known for his remixes that also hit the charts. These include his remix of Celine Dion's "Misled", Bett Boo's "Thing Goin' On", Jody Watley's "Your Love Keeps Working On Me", and remixing a slew of more hits for other artists including Enrique Iglesias, Lana Del Rey, Ellie Goulding, Lee Foss, and even more.
Beyond the studio, every MK show is an electrifying experience that fans rave about. Out-of-this-world visuals, striking strobe lights, and pyrotechnics are served with every beat drop. As the lights go wild, the crowd gets even wilder.
"As his set wrapped up, it became more and more obvious how MK has been in the business for well over 30 years," said Molly Cantwell of Hot Press in a review of his Marlay Park show. "His talent is unmatched and he picks the exact right tracks to cover according to the crowd."
So, get yourself spooked up in time for MK's early Halloween Party at the Hollywood Palladium on October 21st by booking your tickets now!