Hollywood Palladium | Los Angeles, California
Are we flying? Heck yeah, we are! One of this generation's hottest rising stars, Tate McRae, is soaring across North America for a massive tour this fall. Releasing her debut album "I Used to Think I Could Fly" last year, McRae successfully captured the hearts of audiences across the globe with her tracks that strike the feels. Her emotional tales include "She's All I Wanna Be", "Feel Like Shit", and "Chaotic". As her record continues to propel through the airwaves, her ARE WE FLYING TOUR is scheduled to arrive at Hollywood Palladium on Wednesday, 4th of October 2023. Though the 19-year-old singer is yet to drop deets on new music, you're up for a wild flight as she takes her beloved songs back to the skies. The tour will be joined by special guest charlieonnafriday across all dates. Mark your calendars and save those seats by booking your tickets now!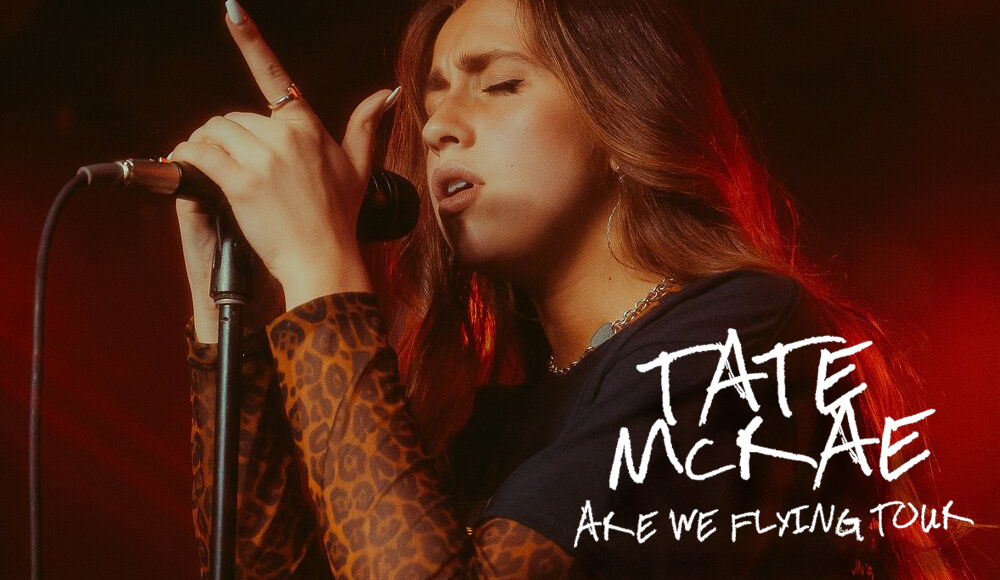 The Calgary native singer-songwriter and astounding dancer is back on the road – or the skies rather. Tate McRae is taking her emotional tracks back to the skies, announcing her massive ARE WE FLYING TOUR, embarking on routes across North America. As her debut record "I Used to Think I Could Fly" continues to fuel listeners' hearts with emotion, McRae is set to perform her biggest hits, crowd favorites, and personal picks on the setlist at every night.
As one of this generation's rising artists to watch out for, the woman continues to impress and soar to greater heights in her career. She's amassed over 3.5 billion streams and over 700 million video watches across platforms. Her strikingly emotional tracks include "Feel Like Shit", "You Broke Me First", "One Day", "You" with Regard and Troye Sivan, "Working" with Khalid, "Chaotic", and "She's All I Wanna Be".
In April 2020, her single "You Broke Me First" went viral, becoming an international hit. The song was her first to chart on the Billboard Hot 100, becoming the longest charting track dropped by a female artist in 2020, hitting a record of 38 weeks. At the height of global lockdowns and stay-at-home eras, her music offered a sense of emotional escape.
"I think it's crazy when something so vulnerable and personal gets released into the world because it's out of your hands," she shared in an interview with Seventeen. "It belongs to the listeners now and that's really terrifying but exciting."
Finally dropping her debut LP in 2022, the woman's tracks have definitely landed on your TikTok fyp! Finding stardom and fame amidst the pandemic with people locked in their homes, her first-ever headlining tour was a surreal experience. "I think my fans are louder than I could have ever expected," McRae said. "I thought no one was gonna show up and they all showed up. It's been so wild, I think everyone's been having a blast on tour and it's been incredible."
As Tate McRae switches things up on a brand-new tour, she's definitely stoked to hit the skies and land on stages across the continent as ya'll sing back every word to her lyrical masterpieces. Make sure to save your seats at her ARE WE FLYING TOUR bound for Hollywood Palladium this October 4th by booking your tickets now!