Hollywood Palladium | Los Angeles, California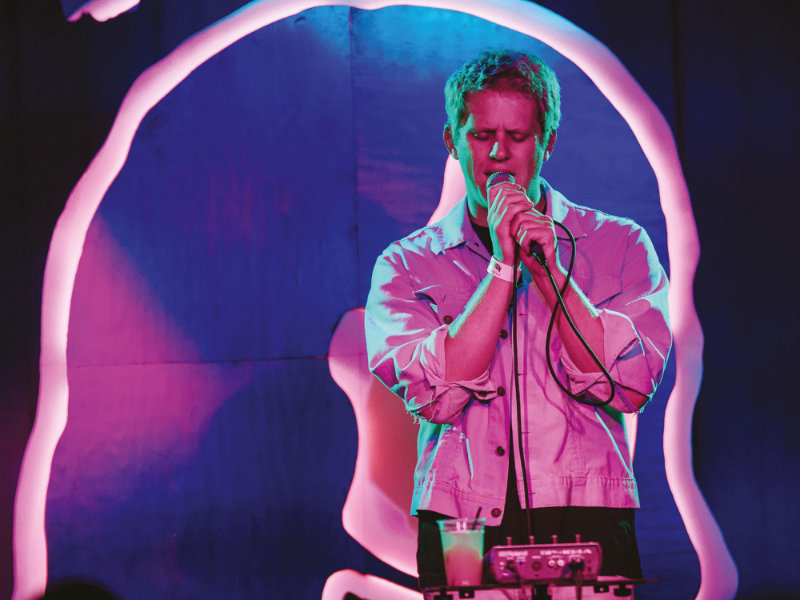 TV Girl is hitting the road for a thrillfest of a North American tour. Titled the "Grapes Upon the Vine" tour, it comes in support of the latest studio effort which has got the fans all super-stoked with excitement. The 37-date trek will be visiting major cities across the nation starting off in San Antonio at the Aztec Theatre on September 29th and will close at Santa Ana, the Observatory on December 17th. Here though, we've got tickets for the show at the Hollywood Palladium in LA on Wednesday, November 29, 2023. Dubbed "America's Favorite Indie Band" you can expect absolute wonders as they take you through a special night of some of the most awesome music. Grabbing yours passes right now is a must as they won't be around for long so act with haste or you will definitely miss out!!! Click the "GET TICKETS" button now!!!
TV Girl's brand new album, "Grapes Upon The Vine," is their first album in three years. The album delivers their signature sound of catchy melodies, wistful nostalgia, upbeat rhythms to get your feet tapping, and a dose of dark cheekiness for that extra special sauce. It shouldn't come as a surprise though, cause TV Girl has a hella chill, throwback vibe that's straight outta the 60s with a dark twist but the album also contains a new gospel direction too, making the whole project that much more special.
The indie-pop outfit based out of California consists of Brad Petering, Reagan Landen, Brayden Patterson, Jason Wyman, and Wyatt Harmon. Their musical style is a sample heavy mix of 1960s beats, and this uniqueness comes from Petering's constant search to seek out old and obscure music. Those samples are then put into TV Girls special blender, where they are mixed with elements of hip-hop and electronic music.
With the help of social media platforms and owing to their distinctive sounds, their songs have become viral sensations, like the song "Blue Hair" from 2018's "Death of a Party Girl" album, which became one of the go to songs for videos on Tik Tok in 2023.
They formed in 2010 and released their first album in 2014 to critical acclaim, setting the tone for their next projects. Dealing with themes of love, happiness, sarcastic humor and nostalgia, the album had summer vibez written all over it, but looking deeper, the characters were not only in love but fueled by revenge too. Their music was made all the better because of it.
Later, they brought out "Who Really Cares" in 2016, "Death of a Pary Girl" in 2018, and "The Night in Question: French Exit Outtakes in 2020. Now their new album and brand new tour set the scene for what will be one of the best concert series of the year. No one wants to miss any of the spectacular action, so be sure to scoop up your passes right here and now before the rest of the crazed fans beat you to it.