Hollywood Palladium | Los Angeles, California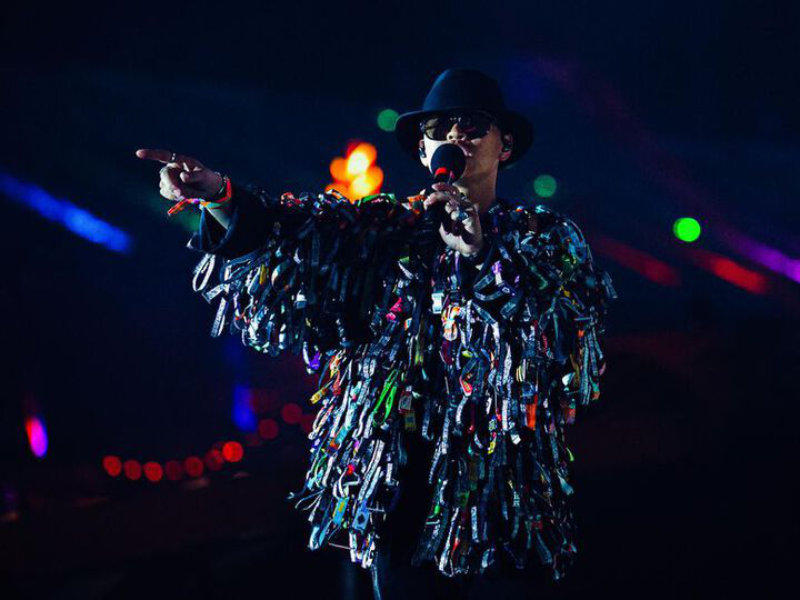 So it's happening: ZHU is taking North America by storm with an expansive trek across the nation called the "GRACE TOUR." The thrilltastic 29-event extravaganzalicious tour starts in Toronto on September 4th and will end at the Hollywood Palladium, where he has three dates planned on November 9, 10, and 11. Yup, three exciting nights of the most electrifying sets, and you can grab your tickets for all three nights or just one right here and now, but just remember this: Zhu has attracted a huge fan base with his incredible ability and amazing music... so everyone is going to want to be there!!! If you don't act with haste, you ain't getting in my friend. So do yourself a massive favor, hit that "GET TICKETS" button located above, and be ready for him to perform at what will be the best part of the trek!!!
Getting fans super excited, hero of electronic music Zhu's new, the "GRACE TOUR" announcement comes hot after the release of a brand new single, Revelations," featuring Devault and Baby, plus a collab with the video game franchise Mortal Kombat called "Fatal (Mortal Kombat 1)." Both tracks are drippin' with his special sauce and give fans a taste of what is to come in the form of the trek and a brand new album.
Zhu's beginnings started with the Outkast refix, "Moves Like Ms. Jackson" in 2014. The track had all the right elements of a banger, but being the man of mystery he is, he didn't include a face behind the track. It gained a lot of attention from the media at the time and gave him the platform to take things to a new level.
Brought up in the Bay Area of San Francisco, Zhu had one mantra: Let the music do the talking, and boy did it work. He was invited to do a 40 minute set on Pete Tong's BBC 1 show, where Faded," the first track from the "Nightday EP," won "Essentail New Tune" and won him his first GRAMMY award nomination. Later, he followed it up with "The Genesis Series EP" and then brought out his debut album, "Generationwhy" in 2016.
Unstoppable and unafraid, he became a featured artist at Miami's Ultra Music Festival in 2017. Not only that, he has been a fan favorite at festivals world-wide, having wowed audiences at Bumbershoot, Goldrush, Tomorrowland, Primavera Sound, and so many more.
2021 saw his sophomore album, "Dreamland," and with a third planned, there's nothing getting his way. You can expect absolute wonders, including his penchant for fashion, which he will share through his label, "Nightday."
What more is there to say except that missing this concert will be a regret you'll carry for a lifetime. With his electrifying performances and ability to captivate crowds, attending his concert is an experience like no other. So do the damn thing and grab your tickets now before they sell out.