Hollywood Palladium | Los Angeles, California
The boys from down under are back, 5 Seconds of Summer come to Hollywood Palladium on Thursday, June 16th, 2022. The No Shame Tour was originally set for 2020 to support their fourth album, Calm, but well, you know how 2020 went… so here it is again, The No Shame Tour, rebooted into a 10-year celebration of the superstar Pop-rock group 5 Seconds Of Summer! Grab your tickets now and keep your fingers crossed that this tour actually goes ahead this time! It's not the band's fault, they have toured the world several times over, selling over 2.5 million concert tickets!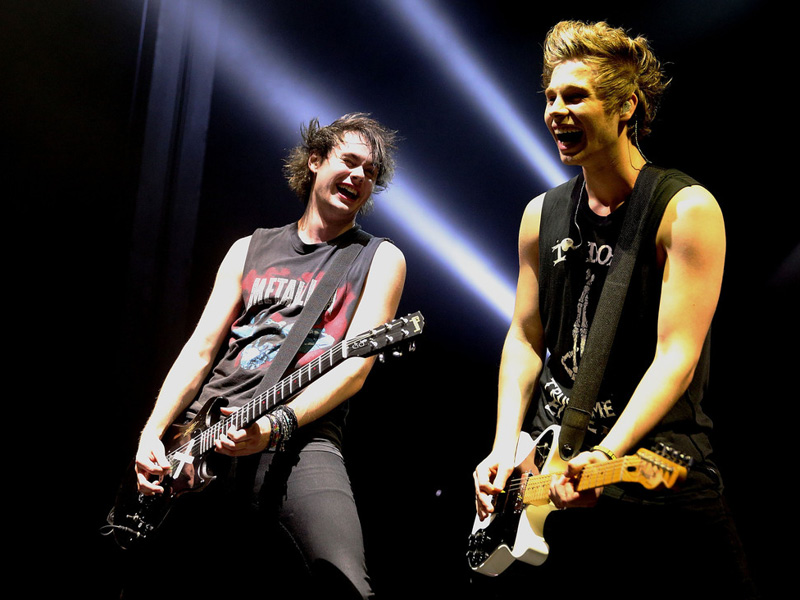 5 Seconds of Summer or, 5SOS are an Australian Pop-punk and Pop-rock band. Formed in Sydney in 2011, the band consists of lead singer and guitarist Luke Hemmings, singer and guitarist Michael Clifford, singer and bass guitarist Calum Hood and singer and drummer Ashton Irwin. The band started out as YouTube celebrities, posting videos of themselves covering songs from various artists from 2011 to 2012.
They rose to international fame when One Direction invited them to open for their Take Me Home Tour, which turned the band into a global phenomenon, they are the only band in history to see its first three full-length studio albums enter the Billboard 200 at number 1, unfortunately due to an alleged shipping error in 2020, approximately 15,000 copies of their fourth album, Calm, were released early, which resulted in the album debuting a week early on the Billboard 200 chart. Had the shipping error not occurred, Calm would have debuted at number one in the US, earning the band's fourth consecutive Billboard number 1.
Calm charted in more than 25 countries on numerous charts and debuted atop the charts at number 1 in Australia, the UK and Scotland, and peaked in the top 10 on 17 other international charts.