Hollywood Palladium Seating Chart
The immensely popular Hollywood Palladium is a indoor entertainment venue in the heart of Hollywood. The venue is largely a standing venue with most tickets being sold only as General Admission. Hollywood Palladium is a standing room only venue with room for 4,000 guests across its multiple areas. If you want to enjoy the best view of the stage or have the closest connection to the show, then you will want to consider arriving early so you can get to the main general admission area. Some events may have seating as well that's available on a first come, first serve basis.
MAIN FLOOR IS GENERAL ADMISSION ONLY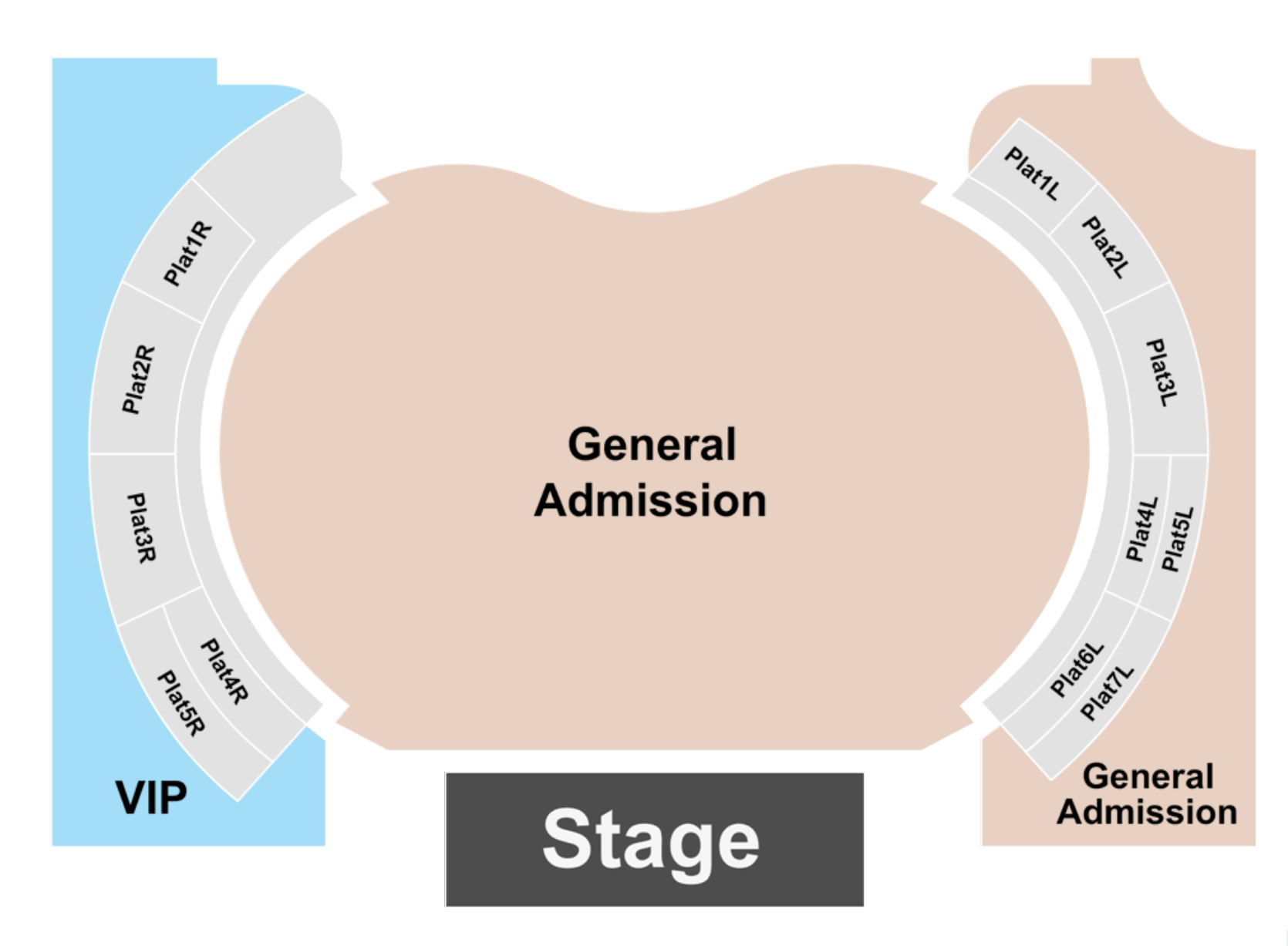 Accessible seating
Disability will be accommodated at door subject to availability. If you require ADA-approved assistance or seating, you may call the venue at 323-962-7600. They will tell you how they can best assist you with your needs so you can have a great time at the show. Please give the venue at least two weeks before the show with any special requests so that they have the most time possible to help.
Seated Events
Some rare events may provide seating throughout. If an event has reserved seating, then it will be notated in the event description. In this case, you will be able to reserve seating at any tables or seating that is provided. However, most events are general admission standing room only, so be prepared. Check the specific event seating chart when buying tickets.
Capacity
The entire venue can hold up to 4,000 people which includes a huge dance floor area.
To view all the events scheduled at the venue, please visit the Hollywood Palladium Schedule page. There you'll be able to see information on all the events.