Hollywood Palladium | Los Angeles, California
Cavetown comes to Hollywood Palladium on Friday 8th April 2022 as part of his upcoming headline tour to the U.S with Tessa Violet and Addison Grace as special guests. The tour kicks off on the 22nd March in New York and will see the indie-pop sensation visiting major venues like Boston, New York, Los Angeles, Chicago, and Nashville. Cavetown has gained rapid popularity since his EP release, Man's Best Friend. The Hollywood Palladium is a classic venue for attending concerts, so there is every chance tickets may sell out very soon! Fans are looking forward to the upcoming tour, which is why you need to purchase your tickets right now.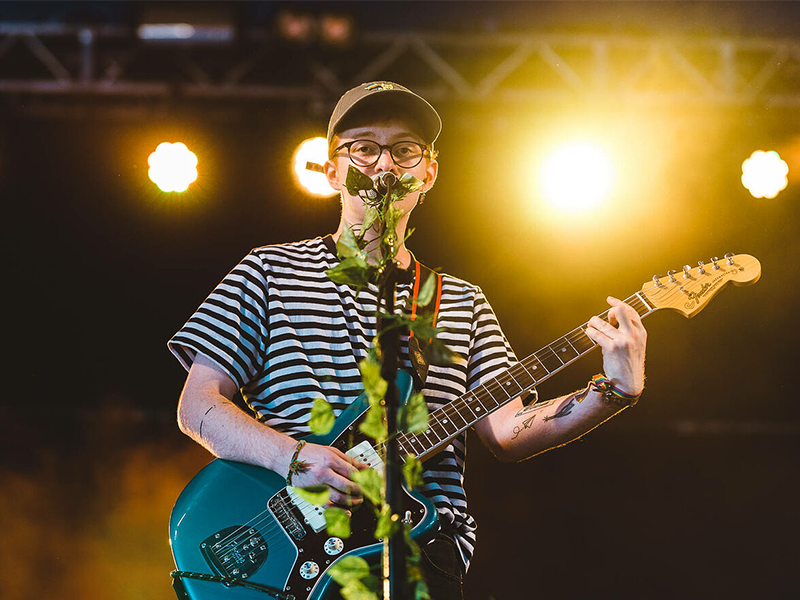 Cavetown has amassed a massive following since the release of his latest EP, Man's Best Friend. He has around 1 billion streams, with eight million monthly Spotify listeners and 1.9m Youtube subscribers. Apart from a massive fanbase, Cavetown has received critical appraise from music commentators such as the New York Times, FADED, Billboard, Consequence of Sound, American Songwriter, and Rolling Stone. Some fans have also reviewed that Cavetown's was one of the best concerts that they have ever been to.
His impressive style of music leads him to top music festivals such as Lollapalooza, Ohana and the Reading festival. Cavetown has self-produced songs since the age of 14, which is one of the reasons why his fans love him so much. He is a prominent figure emerging from the DIY bedroom music scene and has constantly added to his existing run of performances. He is known for creating an intimate atmosphere around his live events whenever he performs. The audience always finds him very sweet while interacting with them, making him one of the most likable upcoming artists. If you want to catch Cavetown live, you need to hurry because tickets may sell out immediately!