Hollywood Palladium | Los Angeles, California
Immerse yourself in the artistry and unique musicality of the rising star Dominic Fick this November 12 at The Hollywood Palladium. The 26-year-old singer-actor will bring his "Out of Order Tour" to the famous California venue to entertain his fans with his new songs from his latest album. Get your tickets for the show and let the "King of Everything" hitmaker's guitar-slinging skills and rich youthful voice bring warmth and vibrance to your dull Saturday night. Sing along and vibe to his chart-topping hits, such as "3 Nights," "Phone Numbers," and "Politics & Violence," among many others. Whether you have been an avid fan since his early days in the industry or fell in love with his character in Euphoria, this concert will intensify your love for the thriving young artist. Show your support by attending his Hollywood Palladium concert this fall. Click the "Get Tickets" link to reserve your tickets now.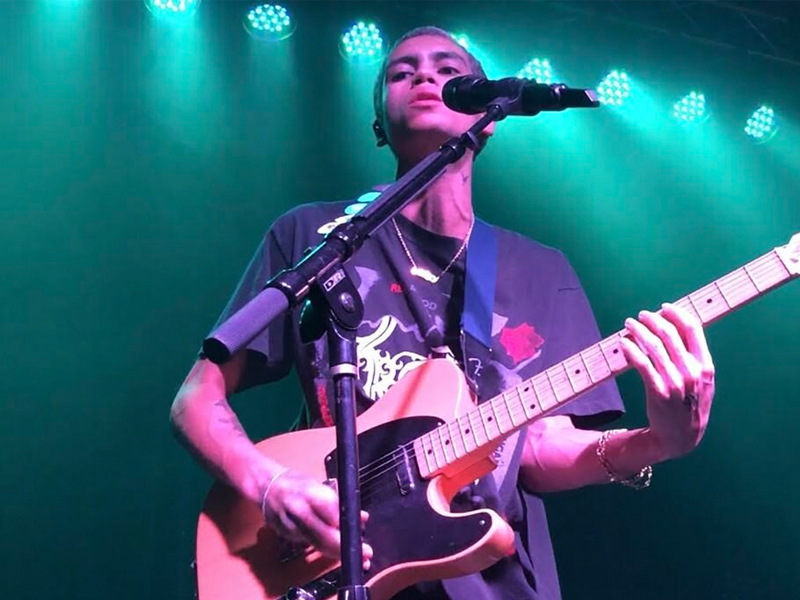 Dominic Fike has become one of the fastest-rising artists in today's generation. His alternative hip-hop and cabana pop music have been a pleasure to listen to. This iconic command of sounds led to his breakthrough in the music industry. Having started out uploading songs to Soundcloud, he is now one of today's most anticipated musicians/actors.
Fike's rise to mainstream popularity started when his songs became popular on Soundcloud. At this point, he decided to record his songs and became engrossed in the process. In December 2017, as an independent artist, he released his debut EP, "Don't Forget About Me, Demos." Big labels noticed his potential, which led to them starting a bidding war. He later on signed with Columbia Records. His song "3 Nights" was a debut success. It topped in multiple countries, such as Australia and the United Kingdom, and was a usual radio pick. In 2019, he teased a future album release and came out with multiple banger singles, such as "Açaí Bowl," "Rollerblades," and "Phone Numbers." Finally, in 2020, his debut album "What Could Possibly Go Wrong" was released, peaking on multiple Billboard charts.
Apart from his music career, the rising artist also is gaining traction as an actor, debuting in the critically acclaimed show "Euphoria."
This November 12, Dominic Fike's concert is expected at the Hollywood Palladium in Los Angeles, California. Tickets are now available! Click the link to get yours.