Hollywood Palladium | Los Angeles, California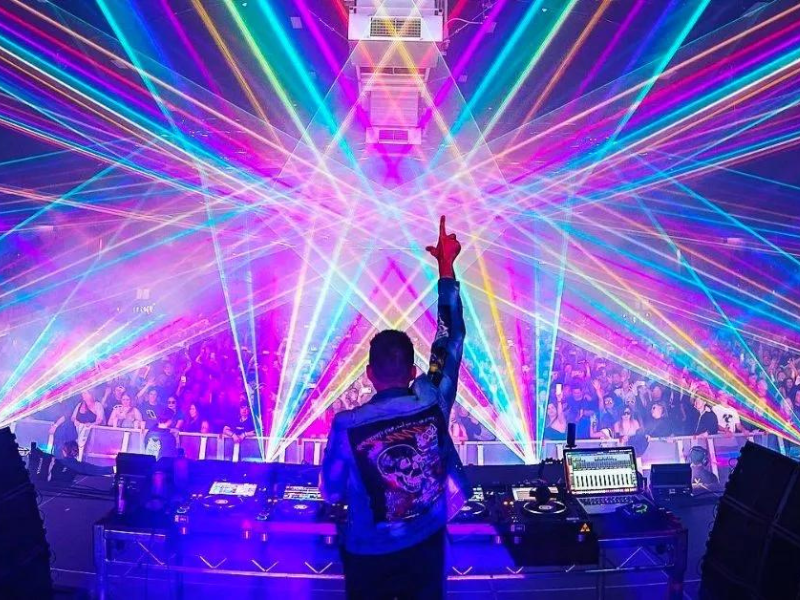 Just in: Gareth Emery announced a continuation of his LSR/CITY Tour in North America! That's right trance lovers, the famed producer is promising "the most insane laser ever seen so far in dance music." He's been working on this project for over a year and he's finally ready to showcase the next level of laser production!
The tour is headed coast to coast, including an exciting stop in Los Angeles, California. This is going to be one of the biggest events of that season, you can't miss it! Immerse yourself in a sonic experience like never before at Gareth Emery's show at the Hollywood Palladium on Saturday, the 17th of February, 2024. Tickets to the show are available right here! If you want to secure your spots, you better grab your tickets right now. Tickets are selling FAST so go click 'GET TICKETS' before it's too late!
For more than two decades, Gareth Emery has been taking us on epic musical journeys with tracks like "Sanctuary" (featuring Lucy Saunders), "Concrete Angel" (featuring Christina Novelli), and "Saving Light" (with Standerwick and Haliene). But he's not just about the music; he's also a pioneer in the world of visuals.
In 2018, Gareth Emery blew fans away with Laserface, a mind-bending fusion of music and a mesmerizing laser show. After years of wowing audiences and pushing boundaries, he's now taking his audio/visual creativity even further with his latest project, LSR/CITY. As the world grooves to the techno beat, Gareth is diving into the depths with new music and more lasers than you can imagine.
Following the release of his electrifying LSR/CITY version of Madonna's "Like A Prayer" (featuring Annabel's vocals) and an epic visual mix, Gareth Emery is ready to take this concept on a full-length tour. Do you think you're ready for an unforgettable experience?
"This show's been a year in production, and as well as wildly immersive laser and visual experience, we've got an entire body of new music to debut live," Emery said about his upcoming "LSR/CITY V3" tour in a press release. "We're giving people the greatest show of their lives... again."
Gareth Emery's LSR/CITY V3 North America Tour is kicking off in February 2024 in Vancouver, Canada. Following this, he's going to continue melting brains in major cities like Los Angeles, Denver, Chicago, New York, and Austin. If you're a major trance fan, you need to see this show. It's going to be an experience unlike any other - and the visuals are going to be absolutely insane.
You might want to make sure to bring your sunglasses when you attend the show in Los Angeles. Iykyk. The British producer and DJ is going to blow your minds. So, now is the perfect time to call up all your friends because you need to see the show in LA! It's set to happen at the Hollywood Palladium on Saturday, the 17th of February, 2024. Grab your tickets to the show today!