Hollywood Palladium | Los Angeles, California
Kaskade comes to Hollywood Palladium on Friday 6th May 2016
A tidal wave of excitement will engulf the city in the days to come, as KASKADE opens the floodgates to unleash a tsunami-like party experience!
A dusk-'tip-dawn party extravaganza is what his fans are looking forward to. But before the ball drops, make sure you have your tickets on hand. Get your tickets while you can before this party opportunity vanishes into thin air…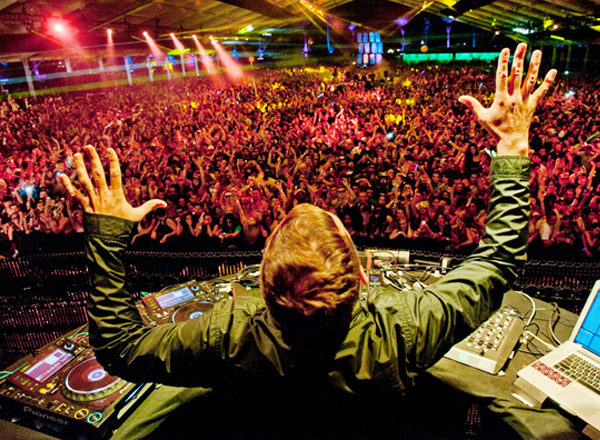 "Kaskade's signature sound is as unmistakable as it is beautiful; a combination of dewy female vocals, tough electronic underpinnings, and memorable melodies." — Billboard
Kaskade is lauded as America's No. 1 DJ by DJ Times and Pioneer DJ. The New York times has branded him as "new face of electronic dance music" . Indeed, Ryan Gary Raddon a.k.a 'Kaskade', has gone a long way from his native Chicago down to San Francisco, where he moved and immersed himself in this city where he explored and honed his DJ skills in what he called as an emerging site of a new deep house movement.
To date, Kaskade has released seven studio albums, dominated Billboard's Hot Dance Airplay Chart with nine top ten hits, spun remixes from Lady Gaga to Beyonce, headlined over 150 to 200 sold-out shows a year, and has appeared in countless major music festivals like Coachella Valley Music Festival, Electric Daisy Carnival , Ultra Music Festival, and a whole lot more. His music also caught the ears of the Grammy board of judges by giving him two nominations for the album "Atmosphere" : Best Dance Recording and Best Dance/Electronica Album. And above all, he gets the biggest reward when people move and groove their bodies, wave their hands up in the air, and let their souls soar high when they hear his best-loved hits: "Steppin' Out", "Everything", "Be Still", "Stars Align", "Angel on My Shoulder", "Fire in Your New Shoes", "Turn It Down", "Llove", and "Atmosphere".