Hollywood Palladium | Los Angeles, California
Linkin Park founder and vocalist Mike Shinoda brings his debut solo tour, Post-Traumatic, to Hollywood Palladium on Friday 2nd November 2018! Shinoda's emotive new record deals with the death of his best friend and band-mate Chester Bennington in 2017. On the topic of the new album, Shinoda says:
"I wanted fans to hear from me in real time. If I felt a certain way on a certain day, I wanted to communicate that soon so that we we were kind of on the same page. That ended up being important for me. I put out the first three songs in January, and then basically put out a track every month or so after that until the album came out because I knew that it would effectively catch the fans up with how I'm doing – in a way that most importantly allowed them to realise that I'm not in the same place that I was say 10 or 11 months ago."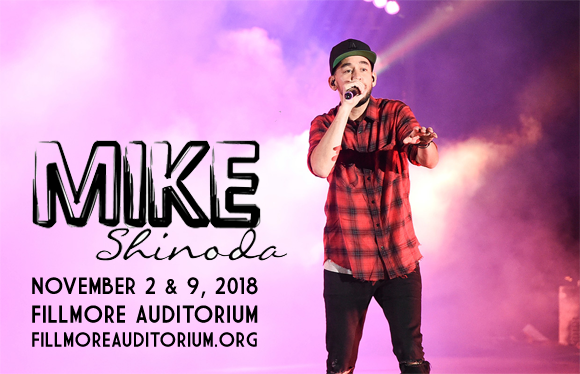 American musician, singer, songwriter, rapper, record producer and graphic designer Mike Shinoda is best known as co-founder of alternative metal band Linkin Park. Rhythm guitarist, primary songwriter, keyboardist, producer, and vocalist of the band, Shinoda formed the group in 1996, and the band subsequently became one of the world's best-selling artists, having sold more than 70 million albums worldwide. In January 2018, Shinoda released the Post-Traumatic EP in the wake of his bandmate, and lead singer of Linkin Park, Chester Bennington's death on July 20, 2017. Shinoda released his debut solo album of the same name in June 2018.