Hollywood Palladium | Los Angeles, California
Slander & Nghtmre comes to Hollywood Palladium on Friday 1st July 2016
The heavenly realms of trap must be well pleased with EDM-loving earthly beings because they are sending not one, but two back-to-back gods of heaven trap to perform their best gig ever. Slander & Nghtmre are descending down to make a great impact that would shake your senses with a celebratory, hypnotic, and carefree vibe. 'Good Vibrations' —that's what it's all about! You and your circle of friend ought to be part of this. Whether or not they are EDM or trap fans, they will come out bursting with euphoria. No time to waste, buy those tickets now!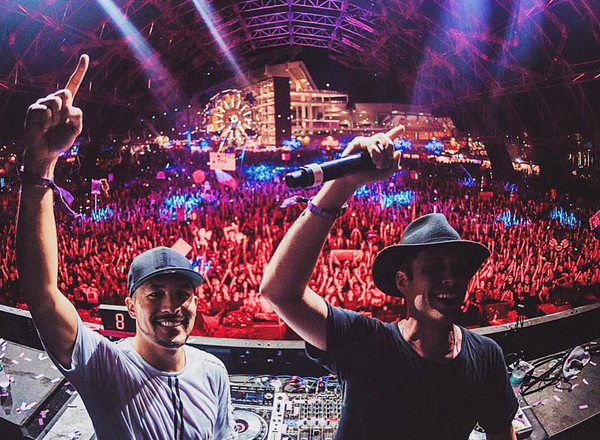 "Heaven Trap". That's how Derek and Scott a.k.a. Slander dubbed their genre — a craft that the have been perfecting since 2010. Truly, these DJs rapid rise to fame came upon the release of their first big vocal hit, a heaven trap masterpiece titled "Love Again. The track rapidly rose with one million listens on Soundcloud.
NGHTMRE's (aka Tyler Marenyi) has been dubbed as "Skrillex 2.0" His meteoric rise to fame is the stuff that DJ-aspirant dreams are made of. He has fit almost every major music festivals like Lollapalooza, EDC Las Vegas, TomorrowWorld, Snow Globe, Freak Night, OMFG NYE, Moonrise, Contact Music Festival, and LifeInColor Festival. He is considered a prodigy in terms of coming up with sounds that are ahead or beyond it's time.