Hollywood Palladium | Los Angeles, California
Are you ready for one of LA's biggest EDM party events this summer? If you are, then better head on to The Hollywood Palladium this September 3 to be a part of Aly and Fila's "Sounds of Egypt" concert. Yes, the leading duo in the international trance EDM music scene will be taking Hollywood Palladium by storm with their signature mesmeric pulse and uptempo beats that will make the party-goers jump up and down in ethereal bliss. If you are a certified party animal, this is an event you wouldn't want to miss. Call your friends and immerse yourself in this exciting event that will spice up your Saturday night. Get your tickets now and prepare to feel uplifted and euphoric as Aly and Fila take you on an extraordinary music experience.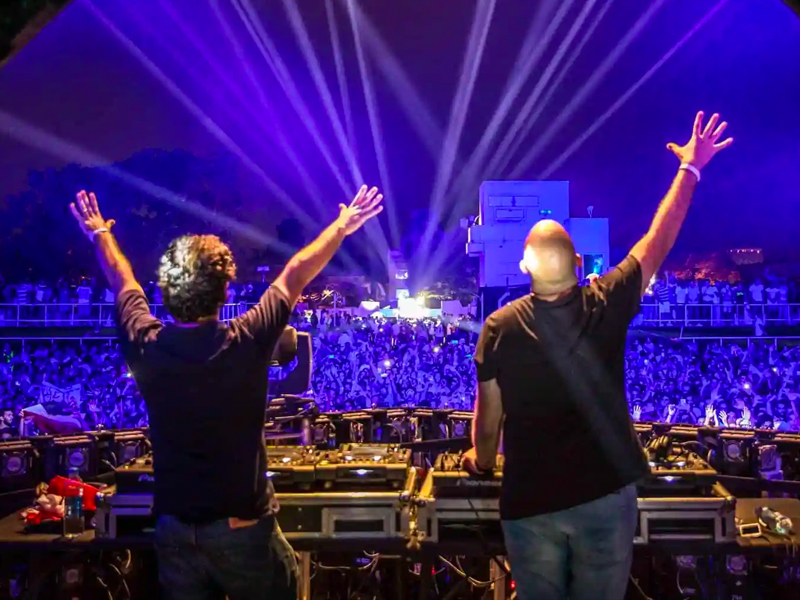 Aly El Sayed Amr Fathalah (aka Aly) and Fadi Wassef Naguib (aka Fila) represent Egypt in the international trance EDM music scene. Their career began in 1999, creating a small studio and DJing for different events. As they gained popularity in their home country, the two decided to make a bold move by going international. In 2003, they signed for Euphonic Records, a German record label. That same year their debut single, "Eye of Horus," received positive acclaim, particularly from EDM's biggest DJs: Paul Van Dyk, Armin Van Buuren, and DJ Tiësto. They also blew up in Europe. It reached the fourth position on the Dutch dance charts in the Netherlands. For several years they dabbled in collaborating with many artists and releasing many singles. In 2008, they were voted among the top 100 DJs in the magazine "DJ Mag." Finally, in 2010, they released their first album "Rising Sun." Since then, they have released six studio albums and two remix albums.
Aly & Fila's sound is distinguished by "mesmeric pulse and uptempo beats, which bubble into an ethereal bliss," which are most probably influenced by DJs Paul Van Dyk, The Thrillseekers, and Chicane, whom the duo idolized. People are left with an uplifting and euphoric feeling when listening to their works, a quality that makes them sought out by party lovers.
In celebration of FSOE (Future Sound of Egypt, the duo goes to The Hollywood Palladium in Los Angeles, California, on Saturday, September 3. Coming with the pair are Alessandra Roncone, Billy Gillies, Paul Thomas, Roger Shah, and Will Atkinson, who are exceptional DJs as well. Ticket sales have begun, and now is the time to get yours!