Hollywood Palladium | Los Angeles, California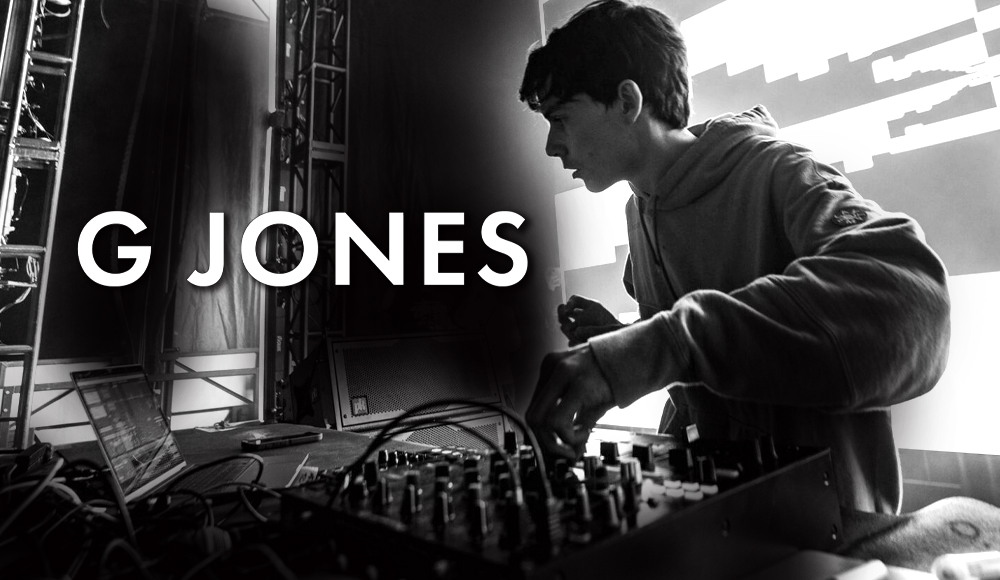 Set to drop his highly-anticipated sophomore LP, the electronic bass king is setting the path straight. Sharing a double single "Daydreams/Which Way", G Jones is giving the world a taste of what to expect from his upcoming sonic banger. Marking a series of dates for "PATHS LIVE", the man is bringing his head-banging hits to the stage at Hollywood Palladium on Friday, 20th of October 2023. Hitting the road this fall on a 25-stop trek, the man is supported by some of the industry's finest names including Eprom, IMANU, Chee, Mala, KOAN Sound, Two Fingers, Ivy Lab, Jon Casey, Lunice, Saka and many more. Long-awaited since his 2018 major release "The Ineffable Truth", the man is jet-set to electrify the scene once again. As PATHS LIVE makes its world premiere, G Jones is on the road to making his biggest career milestones on tour. So, get your electro feels ready as G Jones takes you on his path to a sonic multiverse. Book your tickets now!
G Jones is highly-regarded as one of the industry's sonically-surprising artists in the EDM scene. Known for his diverse mess of influences, sounds, and beats, the bass king shook the world with the release of his debut LP "The Ineffable Truth". This time around, after five years in the making, the man is dropping his upcoming sophomore album, "Paths". With influences of electronica, trap, acid house, dubstep, and EDM up his sleeve, he's expected to serve head-banging doses of surprise.
By now, you've probably streamed his newest double single "Daydreams/Which Way" already. Serving both uplifting and distorted vibes, you can definitely expect parallel shifts as G Jones serves PATHS in its entirety. Beyond his airwave surprises, the man continues to be raved about his visual wonders. Every live show transports audiences into daydreams of his sonic creation. It's an experience like no other!
"I've been working on the Paths Live show all year, remixing and reformatting songs from Paths as well as the rest of my catalog for live performance," G Jones shared. "...I can hardly contain my excitement about it all. I've been discovering so many new ways to perform my songs in a live context, and really believe that the audiovisual aspect of the show will be far beyond anything we've done before."
It ain't any other typical EDM show. It's an experience that brings his music to life. Every audiovisual component is tailor-fit to offer new sensations to audiences. Promising a show that's beyond anything they've done before, it's definitely a path like no other.
As everyone awaits his new album's official release, the man marked its live debut at the iconic Red Rocks this October, formally opening the PATHS LIVE trek. Possibly set to be his career's biggest milestone so far, G Jones is extremely grateful for the opportunity to celebrate his biggest record right at the Red Rocks. "I want to say a deeply heartfelt thank you to everyone who has supported my music and attended my shows over the years for making this dream a reality," he shared.
Penned as a "studio wizard" by Rolling Stone, G Jones' music surely speaks for itself. Greg Jones, the man behind the G Jones moniker is acclaimed for his bass, acid house, and EDM beats matched with monochromatic early-2000s glitched aesthetics. Billboard describes this as "the key of imagination to a new dimension of sound and sight, shadow and substance". He definitely has what it takes to transport listeners to different dimensions.
Get ready to take a new path by booking those tickets now!