Hollywood Palladium | Los Angeles, California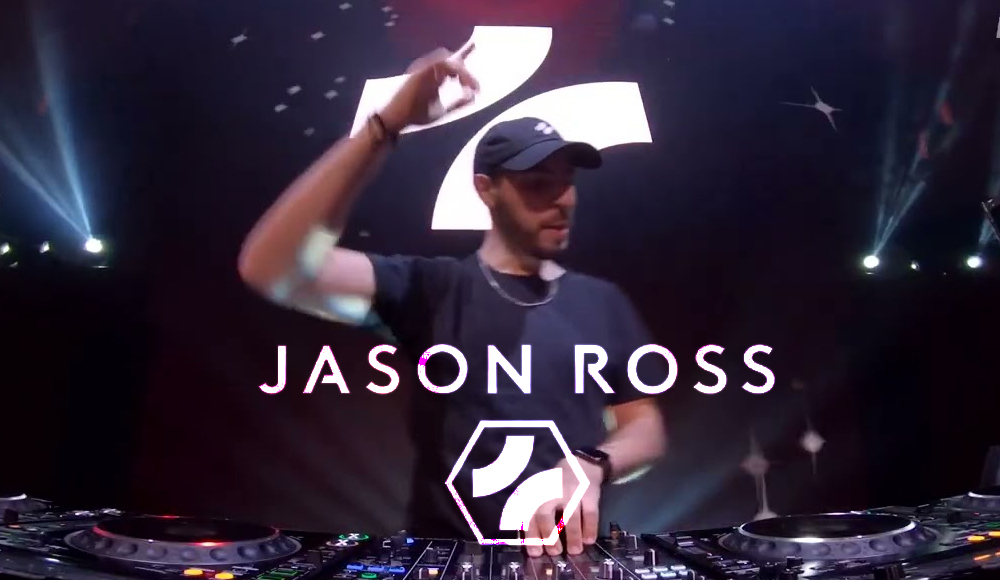 One of the nation's sought-after DJs and record producers, Jason Ross, is bringing his ATLAS concept series of shows for a special run across SF, NYC, and LA. On January 12th, he's taking his new hits alongside crowd-favorite trance bangers back to the live stage at Hollywood Palladium. Known for his sick trance roots early in his career, the man started transitioning towards melodic bass, evidenced in his more recent releases "1000 Faces" and "Atlas". A year after Ross dropped his sophomore LP, the man gained recognition for his melodic bass bangers and crowd-favorite tracks including "More to Life" featuring RUNN, "Burning Sky" featuring HALIENE, and "Stay" featuring Dia Frampton. This year, he's dropped a slew of fresh new singles - "From Ashes To Love" with Trivecta and RBBTS, "A Place They Called Home", and "One Time". Launching a new set of his ATLAS sonic universe on stage, Jason Ross is down to get the party started. Book your tickets now!
It's time to get loud. American DJ and record producer Jason Ross is taking his next-level ATLAS shows back to the live stage. Embarking on a new set of 3 shows this year leading up to 2024, the man is geared up to launch his ATLAS concept live on stage at Hollywood Palladium on January 12th.
The show will feature two sets - the first being his normal sets with his newest bangers and a second set dedicated to his trance roots. Ross marked the return of his trance mixes with the release of his new single "A Place They Called Home" through Anjunabeats, a label he highly regards as a home since 2018. "One Time" then marks his first solo banger since the release of "Atlas".
The man's new album, Atlas, definitely takes his craft to the next level. Diving deeper into his new sonic personality with melodic bass, the album caught the attention of fans and critics alike, citing the man's growth and experimentation with new sonic dimensions.
"Atlas should be the blueprint for future bass," Oliver Tryon of CULTR shares in his review of Ross' new record. "Each track showcases a different yet aligned sound and brings together the energy and sound design we've come to know from Ross."
Unique energies definitely surround Ross' new material. A must-listen on our list! Can we also talk about those pitch-perfect vocals on top of his sick beats? He definitely knows how to deliver music that hits hard!
On "Atlas", Ross introduced a wave of new collaborators, and he's shared how working with new artists allowed him to learn and explore new things, elevating into a new version of himself.
"I got to learn about that whole world and we met some amazing people through that," he shared with EDM.com. "They get in the vibe, and they all just tap into memories and stories and experiences, and they're able to put them into a song structure. It's crazy what they do, and it just gave me a newfound respect for what they do."
Experimenting beyond trance since his The Rooms EP, Ross is proud to say that he's continually finding his sound. When his debut LP "1000 Faces" came out, he shook the world with a massively confident shift in his sonic identity. "I think 1000 Faces was where I was like, yeah this is me. Atlas is an even more upgraded, evolved sense of finding my sound," he shared.
As the man takes his groundbreaking record back on stage, while also paying homage to his trance roots, Jason Ross is definitely set to electrify everyone's night as Atlas takes over the Hollywood Palladium. Don't miss out by booking your tickets now!