Hollywood Palladium | Los Angeles, California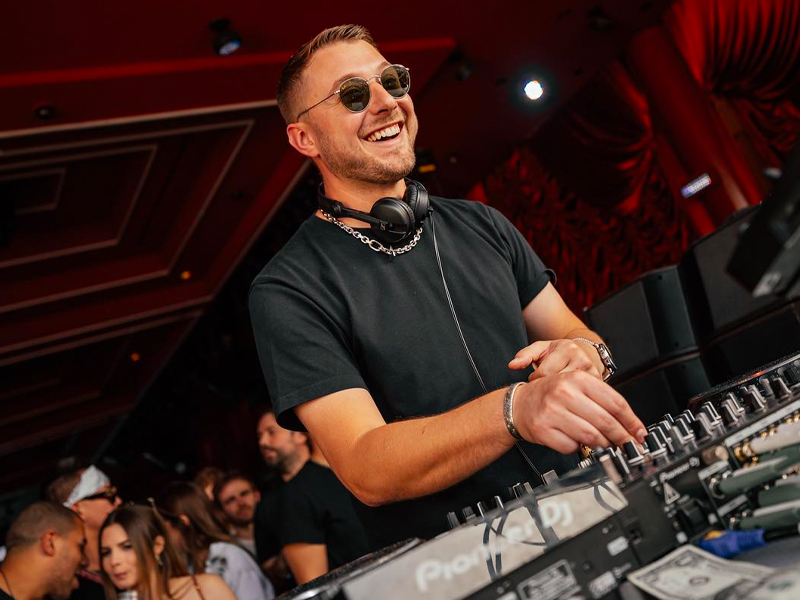 Los Angeles party animals, are you ready for a night of pulsating rhythms and infectious beats? Well, we know this is a rhetorical question because we are 100% sure you all want to be dancing the night away to the heart-pounding beats of the LA-based DJ and producer Noizu! Pardon us for our assumption, but we could not think of anyone who can resist the charm and undeniable —almost hypnotic— effect of the hits "Summer 91," "Middle," and "Push to Start," among many others. Just a mention of these songs guarantees an unforgettable concert atmosphere that will leave you craving for more. Catch Noizu and his surprise guests this November 3 at the Hollywood Palladium. Reserve your tickets as early as today, and prepare to be dazzled by the jaw-dropping visuals and be awed by the house music that offers nothing but pure euphoria. Witness the acclaimed DJ transform the venue into a magical place for party, music, and fun. Hit the "Get Tickets" link for reservations.
Known for his unique blend of house and techno music, Noizu has made his mark in the EDM world with popular hits like "Summer 91," "Dance," and "Middle," among many others. Paired with unforgettable visuals in his concerts, Noizu made a reputation among concertgoers as a top-notch DJ and producer who knows how to make every party animal jump on their feet.
The Los Angeles-based DJ and producer rose into the ranks of EDM artists in 2017 when he released his single "Lasers" on the Chris Lake and Skrillex-curated "HOWSLA" compilation. The upbeat song showed Noizu's deejaying skills, which caught the attention of French label CEO Tchami. It didn't take long for the budding DJ to release an EP entitled "Jungle," which became an instant anthem for EDM lovers. After being endorsed by important names in the EDM scene, like Diplo, Oliver Heldens, A-Trak, Jauz, and Malaa, Noizu became a household name. The EP was followed by equally-successful albums, including "25 Nights for Nujabes" and "LFO (Remixes)." Today, Noizu releases his singles and EPs under his own label, "Techne."
Over the years, he made several remixes and collaborations with significant names in the industry. Tchami, Valentino Khan, Martin Ikin, Disciples, and Eli Brown are among the notable artists he was able to collaborate with. His newfound fame enabled him to perform in some of the world's greatest festivals, including Miami Music Week, Sunset Music Festival, EDC Las Vegas, Lollapalooza Argentina, and countless others inside and outside the United States.
Noizu, who is Jacob Plant in real life, has always been very vocal about his inspirations in his songs. The artist is really proud to share that his wife —another artist named Annaca— has a significant influence on his music. In fact, his wife lent her voice to Noizu's 2023 banger song "Lost."
"It's a really good way of keeping music going while I'm on the road so much," Noizu stresses. "She understands what I want a lot of the time, which a lot of other people don't. It makes the whole process really easy."
This year, Noizu is back on the road for a series of shows that will truly make every party animal dance to his infectious beats. Expect to be dancing along to his latest single, "Lost," as well as to his signature tunes like "Summer 91," "More Love," and "Push to Start (feat. No/Me)." Catch the DJ and his surprise guests this November 3 as he takes the Hollywood Palladium stage on fire. Tickets are now on sale, and you can get yours here by hitting the "Get Tickets" link. See you there!