Hollywood Palladium | Los Angeles, California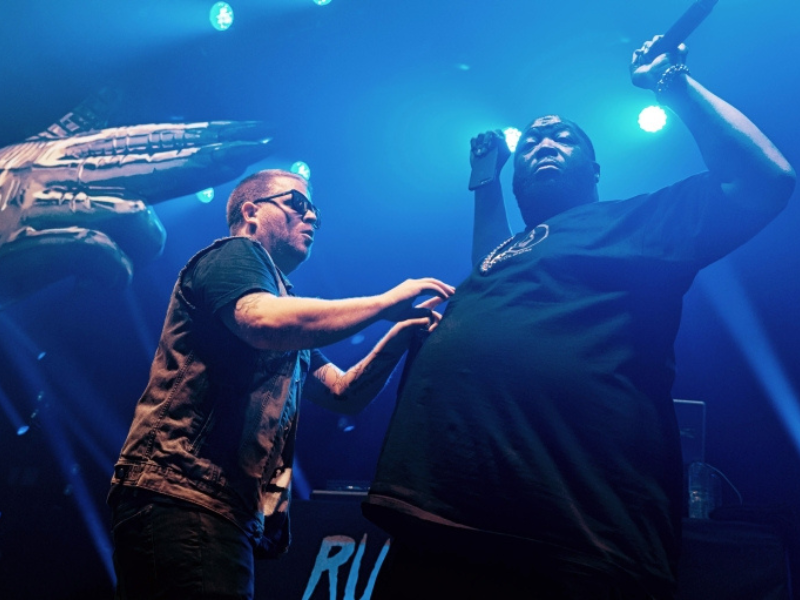 Legend Has It… Run The Jewels is coming back.
True enough, Run The Jewels is celebrating its 10-year anniversary at the Hollywood Palladium! RJTX – Celebrating 10 Years of Run The Jewels is a four-day hip-hop extravaganza brought to you by Killer Mike and EL-P in commemoration of their decade-long duo career.
On the 13th of October, 2023, Run The Jewels is performing songs from their third album, RTJ 3. This is your chance to catch the hip-hop super duo live onstage to perform all your favorite tracks from their third self-titled album. Your favorites, "2100," "Legend Has It," and many more, will definitely be played! You don't want to miss this fantastic celebration.
Join in the night of hip-hop and immerse yourself in the immaculate vibes brought to you by Run The Jewels. Buy your tickets today before the show sells out. Click on "GET TICKETS" to purchase.
Since joining forces in 2013, MCs Killer Mike and EL-P have made a significant impact in the hip-hop industry. In 2016, they released their third self-titled studio album, RTJ 3, and it was an outpouring of rage and defiance that never loses sight of the objectives: rallying the troops, holding all accountable, and toppling oppression.
With the release of their third album, it was apparent that Run The Jewels had stayed true to their style with lyricism that addresses social issues. They explained that the cover of the album is supposed to represent the idea that there is nothing to take that exists outside of yourself.
The album featured singles "Talk To Me," "2100," and "Legend Had It." The latter received international acclaim and is arguably their most popular song of all time. It was featured as a soundtrack in Marvel's 2018 Black Panther, and the trailer was viewed more than 84 million times in its first 24 hours of release.
RTJ 3 debuted at number 35 on the US Billboard 200 and peaked at number 13 shortly after. It was positively accepted and received great reviews from critics worldwide.
Run The Jewels 3 Tracklist:
"Down" (featuring Joi)
"Talk to Me"
"Legend Has It"
"Call Ticketron"
"Hey Kids (Bumaye)" (featuring Danny Brown)
"Stay Gold"
"Don't Get Captured"
"Thieves! (Screamed the Ghost)" (featuring Tunde Adebimpe)
"2100" (featuring Boots)
"Panther Like a Panther (Miracle Mix)" (featuring Trina)
"Everybody Stay Calm"
"Oh Mama"
"Thursday in the Danger Room" (featuring Kamasi Washington)
"A Report to the Shareholders" / "Kill Your Masters"
"Legend Has It" is one of the most iconic Run The Jewels songs to date. The song's popularity earned the album more exposure. The song in itself sold over 500,000 copies in the United States and achieved RIAA gold certification.
We definitely hope you're ready to catch Run The Jewels live as they perform hits from their third studio album on the 13th of October at the Hollywood Palladium! The hip-hop super duo is taking you on an insane adventure that you don't want to miss out on.
Buy your tickets right now!