Hollywood Palladium | Los Angeles, California
Hip hop super-duo Run the Jewels will be celebrating their 10 YEAR ANNIVERSARY and they've cooked up something special for you! In a series of tour dates, they will be performing at the Hollywood Palladium from October 11-14. Each day of the event will feature performances of tracks from different albums. So be sure to secure your 4-day passes to experience every single one of them.
El-P and Killer Mike, a.k.a. Run the Jewels, will be delivering an ELECTRIFYING performance as part of "RTJX." For their first show on the 11th of October, they will be performing songs from their debut album, "Run the Jewels." The following day, October 12th, they will perform tracks from "Run the Jewels 2." On October 13th, prepare to be swept away as they showcase songs from "Run the Jewels 3." Lastly, on October 14th, they will conclude this UNFORGETTABLE celebration by showcasing tracks from their latest album, "RTJ4."
Calling all Run the Jewels fans! Let's come together to celebrate this kickass event. Get your hands on the 4-day passes before they sell out!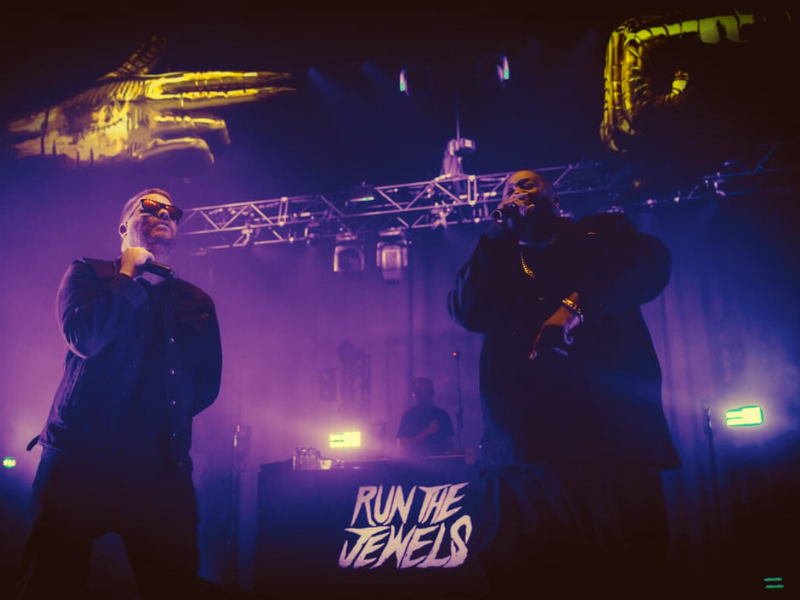 El-P and Killer Mike, or as you might know them, Run the Jewels, released their first-ever self-titled album in 2013, which served as an explosive introduction to their dynamic partnership. The album garnered critical acclaim— this cemented their status as one of the most exciting acts in hip-hop. It's jam packed with mesmerizing tunes, hard-hitting lyrics, and a distinct attitude that leaves listeners pondering on their emotions.
Over the years, Run the Jewels has built a remarkable and distinguishable platform for shedding light on political controversy by leveraging modern hip-hop as a catalyst. "Walking in the Snow," "Don't Get Captured," and "2100" are some of their most outstanding tracks. It's written with thought-provoking lyricism that showcases their fearless approach to addressing important issues in America.
The duo's electrifying setlist wouldn't be complete without their show-stopping hit songs "Close Your Eyes (And Count to Fuck)," "Legend Has It," and "Ooh LA LA," and we're sure you're all hyped up about this! This 4-day event will leave you breathless and yearning for society to change.
"The best way we can think to celebrate is to get the whole family together, to do what we love for the people who love us back. It's going to be amazing, just like this entire ride has been, and we are grateful to get a chance to celebrate with our Jewel Runners this year and finally get back into clubs to destroy some stages for you," the duo said in an interview. It's undeniable that they are super excited to reminisce on their memories and success throughout the years!
Now, as they reach this momentous 10-year milestone, Run the Jewels is ready to celebrate in grand fashion. So pack your bags and get ready because we're heading to the Hollywood Palladium from October 11-14!