Hollywood Palladium | Los Angeles, California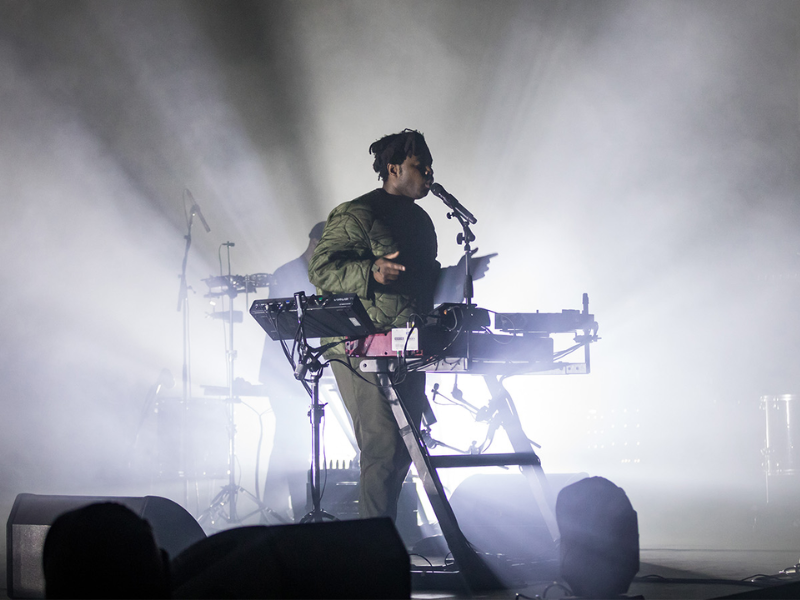 Welcome the much-awaited return of Sampha on Wednesday, October 25, at the Hollywood Palladium. The Mercury Prize-winning musician comes back from a five-year break with a limited cross-country residency labeled "Satellite Business." Featuring classic hits like "Blood on Me" and second-album sneak peeks such as "Suspended," this intimate live performance offers a respite for audiences looking to chill and vibe with one of the most impassioned voices in R&B's next generation. The up-and-coming artist's residency began last June alongside the release of his newest single, "Spirit 2.0," with a by-demand extension preceding his global Lahai Tour. Only FOUR shows remain this October, closing out at the Hollywood Palladium in LA. This remarkably stunning concert hall can seat at least 4,000 guests and dazzle them with state-of-the-art light displays and pitch-perfect acoustics. Don't pass on Sampha's Satellite Business finale in The City of Angels. Hit that button on top to book your tickets now.
Six years have passed since his debut album, and now, Sampha finally relieves his fans' feverish anticipation with its long-overdue follow-up. But before he embarks on its official promotional tour, the British musician will wrap up his Satellite Business series of concerts on October 25 at the Hollywood Palladium!
"Satellite Business. A place to explore again. Figure out ideas, adjust, make mistakes, learn, improvise, make new material… a safe space to play music in. I'll be with a new band, trying new things. If you're interested, come join us," the artist posted on his Instagram account.
Last June, Sampha made his first concert comeback in five years with a short residency in London and New York. The live shows previewed his latest music, "Spirit 2.0," presenting a uniquely intimate arrangement with Sampha and his band performing at the center of the room. The run has since been extended, with only FOUR exhibitions left this October!
Sampha's Satellite Business setlist features songs from his first album and unreleased tracks from his upcoming one.
Plastic 100°C
Hold On
Beneath the Tree
Satellite Business Jam
Without
JLS
Timmy's Prayer
Can't Go Back
Spirit 2.0
Solo Keys
Can't Get Close
Suspended
Blood on Me
"I didn't see myself as someone who'd be playing solo piano and singing, and that being the thing that I'm most widely known for."
Contrary to his younger self's suppositions (and lucky for us), the emerging artist took to the keys like a madman possessed. Deft fingers glide across black and white, hitting each note in exquisitely sentimental harmony. His first album, Process, is a Mercury Prize-winning meditation of grief and self-discovery. Showcasing heart-rending hits such as "Blood on Me" and "(No One Knows Me) Like the Piano," the record proves our headliner as an emotive force of nature in pop-influenced R&B and electronica.
Before his solo break, Sampha frequently collaborated with the industry's BIGGEST names like Drake and Frank Ocean. Just last year, he made a guest appearance in Kendrick Lamar's Grammy Award-winning studio album, Mr. Morale & the Big Steppers.
Take a cab (or drive yourself) to Sunset Boulevard, Los Angeles, and head to the Hollywood Palladium. This 4,000-seater concert hall will offer its stylish stage for the traveling musician, along with its crystal clear acoustics, mesmerizing light displays, and unobstructed sightlines.
Grab your tickets now to see Sampha LIVE on Wednesday, October 25, 2023, at the Hollywood Palladium for the closing performance of his Satellite Business residency!