Hollywood Palladium | Los Angeles, California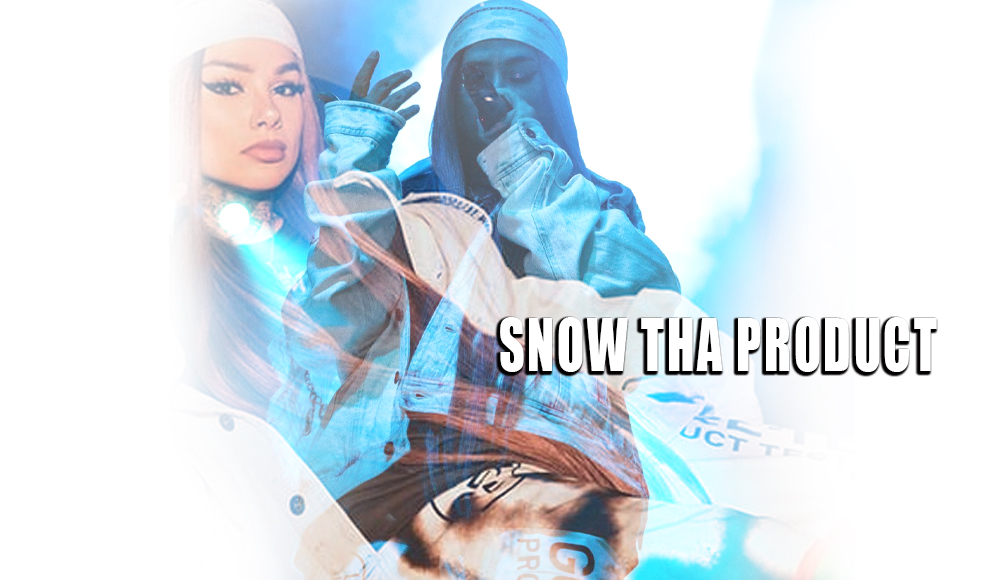 One of the scene's hottest new records is going places! Dropping her newest EP, "To Anywhere" last year, Mexican-American rapper Snow Tha Product is extending her supporting tour, en route to LA! The Quince I Never Had Tour is hitting the stage at Hollywood Palladium on Saturday, 4th of November this fall. She's 'for real! Bravely breaking through with her acclaimed mixtape "Run Up or Shut Up", serving her hit single "Drunk In Love", the woman isn't holding her bars anytime soon. Recently, she released her newest single "3x4" with Santa Fe Clan, another banger that's shaking things up. From dropping mixtapes to hitting arenas, Snow Tha Product's success is all about calling her own shots. Her success surely made herself and her fans go "Holy Sh*t". To this date, she owns her bars - the mark of an independent artist at her core. With a record sharing her highs and lows, "To Anywhere" surely takes the woman to the high road. Bringing The Quince I Never Had for a special run in LA, don't miss out by booking your tickets now!
Serving the sickest bars of the year, Snow Tha Product is bringing her "The Quince I Never Had Tour" for an extended run in LA! Hitting the stage at Hollywood Palladium this fall, get ready to witness her biggest hits and hard-hitting bangers in its purest form. Dropping her latest EP "To Anywhere" as a time capsule of her emotional rollercoasters through the years, the woman is ever-proud to share a record that remains true to who she is - an artist with a lot of stories to tell.
"I would say it's like a time capsule of where I'm at right now and where I was when I was recording it," she shared in a conversation with POPSUGAR. "Some of these songs are a little bit older, and some of these songs are newer, but it's kind of a time in my life — it's an emotional roller coaster."
After great impactful years of making it big in the Latin rap scene, the Bay Area resident is taking inspiration from quinceañera parties at her very own Quince I Never Had Tour. This time around, she's owning her world. Sharing her bicultural influences with "To Anywhere", her newest tracks feature star-studded collaborations with the likes of Juicy J and Santa Fe Klan.
Flexing her unique blend of Latin and Hip-hop influences, her music also pays homage to her Mexican heritage. Touching on social issues and personal tales in her craft, Snow Tha Product is definitely an artist looked up to by today's generation. In 2021, she received her first-ever Latin Grammy Awards nomination for Best Rap/Hip-Hop Song for her collaboration with Argentine producer Bizarrap on "BZRP Music Sessions #39".
Rapping with rapid-fire, she definitely owns her style. Her biggest hits and crowd-favorite tracks include "Holy Shit", "Goin' Off", "Help A Bitch Out" featuring O.T. Genesis, "Bilingue", "Say Bitch", "Te Va a Gustar" with Alemán, "Cash Cash", and "Bájala" with Santa Fe Klan.
She's owning the party! As she hosts her very own "Quince I Never Had" at the Hollywood Palladium on November 4th, make sure to RSVP and save your spots at the show by booking those tickets now!