Hollywood Palladium | Los Angeles, California
It's time to get some metalcore, pop-punk! A Day To Remember bring you The Re-Entry Tour! At Hollywood Palladium on Wednesday, October 20th 2021, with very special, very loud guests, Asking Alexandria and Points North. Grab yourself some tickets now, oh, and You're Welcome! The new album is out now, ADTR's brand-new seventh studio album, the first new music we have had from them in 5 years! It's an album with heavy guitar riffs and screaming aggression and a lot of surprises, come and have an exceptional Day To Remember, live!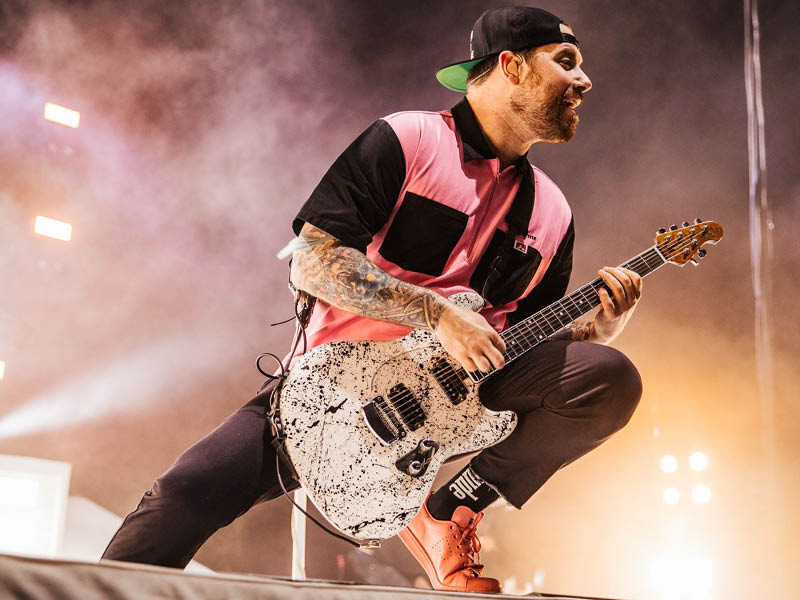 Metalcore, pop-punk, and hardcore band, A Day to Remember, from Ocala, Florida are Lead singer Jeremy McKinnon, lead guitarist Kevin Skaff, rhythm guitarist Neil Westfall, bassist Joshua Woodard, and drummer Alex Shelnutt. They released their seventh album, You're Welcome, in March 2021, breaking a quiet period of 5 years. The album contains the singles, "Degenerates", "Resentment", "Mindreader", "Brick Wall", and "Everything We Need." Riff Magazine's Mike DeWald praised the album for its maturity and adaptability to many different styles, concluding that "those looking for only heavy guitar riffs and screaming aggression may want to look elsewhere, but those willing to take a musical journey will be rewarded." You're Welcome, came in at number 3 on the Top Rock and Alternative Albums charts, number 2 on the Top Hard Rock Albums chart and number 15 on the Billboard 200. Their previous album, Bad Vibrations, reached number 2 on the Billboard 200 charts, and marked the highest debut position of any A Day to Remember album.
British rock band from York, North Yorkshire, Asking Alexandria, released their sixth studio album, Like a House on Fire, in May 2020. It is an album that continues their usual straightforward and melodic hard rock sound, while also shifts into different genres.
California-based rock band, Points North, last brought us something new, way back in 2015. But they are well known for their incredible high energy live shows, so this is an opening act you don't want to miss!